All About Eclectica³
17 Sunday Feb 2013
Here's a little story about something called Eclectica³.
You know I love vintage books, ephemera, flea market treasures…well, they're wonderful because they are so unique and precious. The downside is that once you use them in a collage piece, they're done. I've always used vintage ephemera in my work, and I was newly getting into art journaling, and I wished to have some of these wonderful images and words and ephemera bits as something a bit more…permanent. Like stamps.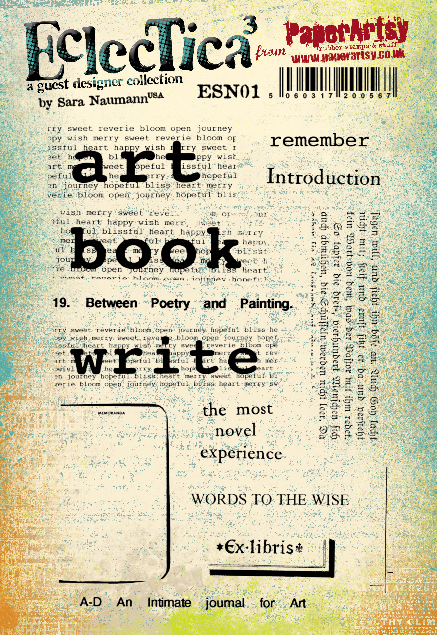 So last November, I contacted Leandra at Paper Artsy. I've known Leandra for several years, mainly from seeing her at trade shows. I've always loved Paper Artsy designs—a bit quirky, very vintage and perfect for combining with altering techniques. A few years ago, I attended a Paper Artsy altered arts weekend class and was super-impressed. Leandra knows her stuff, and how to teach it. So I liked her and the company even more.
(She is the reason I lugged a Cuttlebug in my carry-on through customs at the Luton airport and had to explain what it was to the security guard who absolutely did not get it. But that's another story.)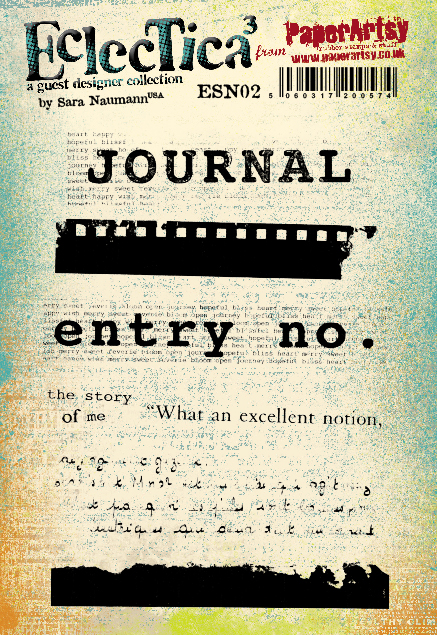 So when I had an idea to try to turn some of my vintage stuff into stamps, I thought of Paper Artsy. I like that they manufacture their stamps at their UK facility rather than overseas. I like that they're sticklers for quality. And I like that the company is family-run.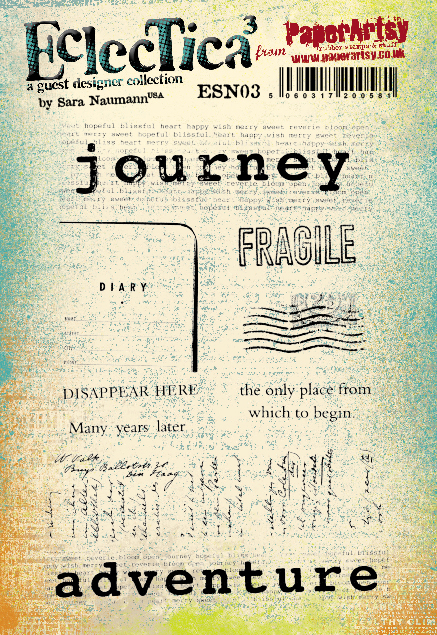 And so I sent an inquiry that I didn't really expect to develop. I thought for sure she'd say (nicely, of course) "no, thank you". But I sent it anyway. What did I have to lose?
She said sure. And then she gave me instructions on how to proceed from there—like, how to get them digital files of my designed sets.
Which I didn't know how to do. Look, I didn't know anything about Photoshop. Nothing.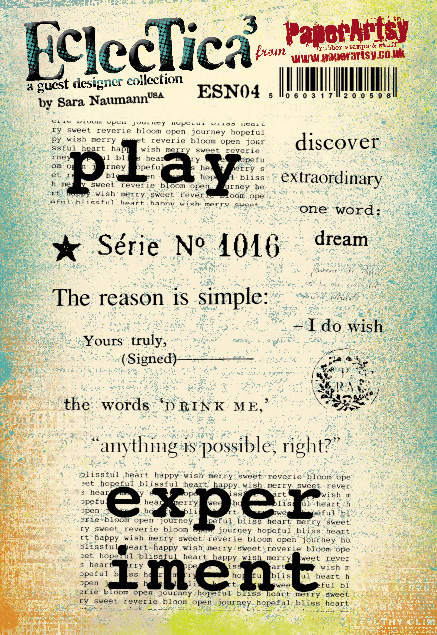 So I set to it—clumsily, perhaps. I dug through my things and scanned them (I had never used a scanner before either). I learned about bitmaps and greyscale and brushes. I watched online tutorials on Photoshop, posted by teenagers. I printed off the designs and cut and pasted and mocked up sample sets the old-fashioned way (with glue and sticky notes) and was completely out of my comfort zone in a big way but having the kind of fun I remember having when I was a little girl, making stuff.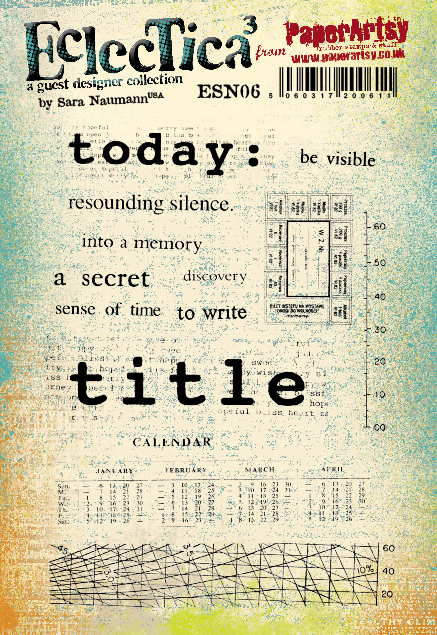 To say I was out on a limb is a gigantic understatement.
Then I sent my stamps to Leandra, as digital files. And I fully expected her to say (nicely) "Oh, dear." And then that would be over and I would feel embarrassed but still love her stamps.
She didn't say "oh, dear". There were changes, of course: Make some images bigger, make some darker, make all the words to read (as much as possible) horizontally.
(Mr. PaperArtsy, Mark, helped me a ton with Photoshop via Skype calls and was kind enough not to laugh when I showed him my glued-together, sticky-noted old-school mock-ups.)
And then they said to make more sets since that makes a bigger impact, retail-wise.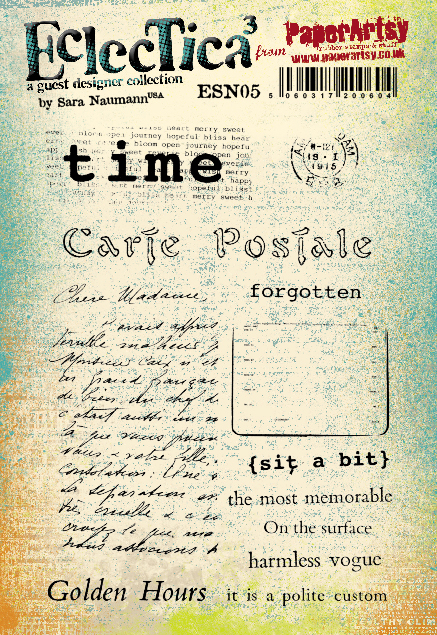 You may have heard me hyperventilating, way over here in Poland.
So this week, I am absolutely astonished and so happy to show you Eclectica³.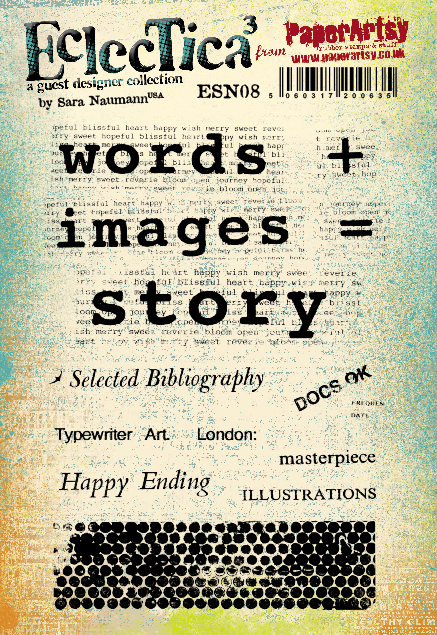 There are 8 sets in all, each one with a combination of words and patterns and bits of ephemera. I originally thought they could be used in art journals, but wanted them to be versatile enough to work on cards and scrapbook pages and travel journals and altered art.
Paper Artsy is, of course, based in the UK and UK and European stampers know them quite well—so you all know you can order directly from their site, if you don't see the stamps in your local shop. If you're in the States, you can still order from Paper Artsy—they do quite a lot of mail order to the US—and I will keep you posted as I hear of any American retailers carrying the designs.
To see some gorgeous designs made with these stamps, visit Gillian's blog! Thank you, Gillian, for your beautiful work!