Create and Craft
Create and Craft is a home-shopping TV channel entirely dedicated to crafting! It began in the United Kingdom, and now simultaneously broadcasts some live shows to the United States.
I'm a Guest Expert and appear monthly, demonstrating Couture cutting dies, stamping techniques, paper crafting kits and much more.
Here's how you can watch:

Create and Craft UK:
Sky 674
Freeview 23
Virgin 748
Freest 813
Online at www.createandcraft.tv; click on Watch Us Live at the top right side of the screen
Dish TV Channel 221
Roku
Apple TV
Amazon Fire
Android or Apple apps
24/7 online at www.createandcraft.com; click on the Program Guide at the top right side of the screen
Here's a handy time converter for UK-US shows. (Thanks to Sarah Trebilcock for making this!)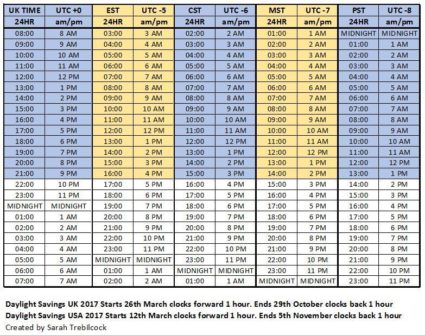 You'll get a chance to see the latest paper crafting products and catch fun and educational demos, too!