Create & Craft, Here I Come! (Finally!)
05 Tuesday Jul 2011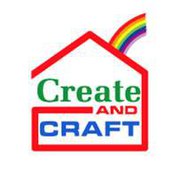 Hey, UK crafters!
I'm headed to Peterborough this week and will be on Create & Craft on Ideal World this Thursday, July 7–
* 11:00-1:00
* 15:00-16:00
* 18:00-19:00
The big item is a super-cool kit called Cardmaker's Dream Come True, which is packed with CDs, templates, patterned papers, specialty papers, papier tole, die-cuts and ideas. It's been such fun to play with as I've been going over the demos.
We'll also have lots of other kits, including Lace & Doilies stamps, Dazzles, brads and so so so much more. I've planned a lot of demonstrations, so let's see if we can manage to squeeze it all in!
See you there!