Create & Craft June 6!
18 Wednesday May 2011
This week has been madness—in a good way! We've got a date confirmed for the next Hot Off The Press show on Create & Craft …if you're in the UK, please join me on Monday, June 6th!
I'll be on from 9:00am-11:00, then 13:00-14:00 and again at 16:00-17:00–and possibly another show from 17:00-18:00. Whew!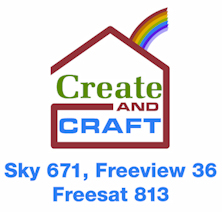 I'm excited, too, because I'm demonstrating Hot Off The Press' latest stamps (Lace & Doilies is just one) plus new templates and a really cool Cardmaker's Dream Come True kit that is just loaded with goodies—including two CDs with card sketches and printable sentiments.
Okay, I also have to confess that I'm pretty excited about putting on clothes that haven't been spit up on, and possibly getting a full night's sleep while I'm in England. Of course I'm pretty sure I'll miss Miss A like mad, too!
Hope you can join me!