Create & Craft Show Postponed
02 Thursday Jun 2011
Sorry, UK crafters…I just heard last night that the shipment of HOTP product won't arrive in England by Monday, so the Create & Craft shows are going to be rescheduled. Bummer!!! I've been playing with the new stamps, papers and CDs this week in preparation and I was really excited to show them to you. (I got a little carried away, in fact, with a couple of the kits and prepared waaaaaay more demos than we'd ever have time for.)
I mean, my work table looked like this: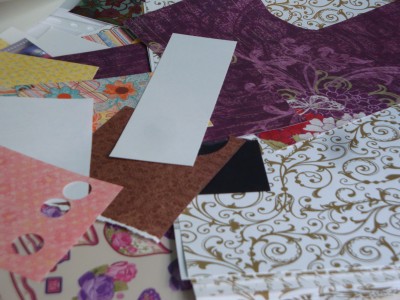 And my floor was covered with plastic bags containing all the project examples, like this: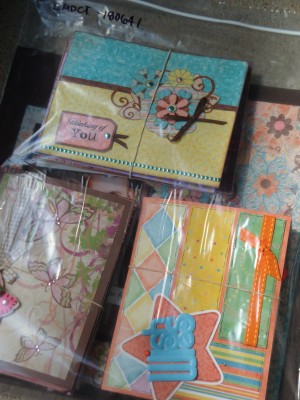 And my demo'ing tools (inkpads, watercolor set, stamp blocks, stippling brush, glitter glue, punches and stamps) were all somewhat organized, too.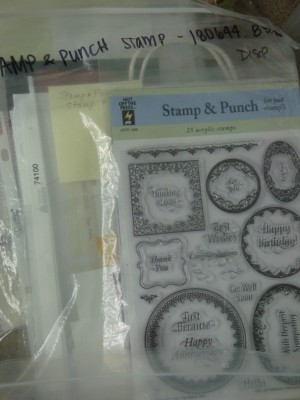 I'll keep you all posted as I find out more. We're looking at early July as the next date. Fingers crossed!