Creativity Monday: Road Trip
31 Monday Mar 2014
Here's the thing: Sometimes, to fuel our creativity, we need to get.away.from.the.studio.
I know, it sounds counter-intuitive, doesn't it?
But we need to look up every now and again. To give our eyes and hearts and minds a break so we can see things with a fresh perspective.
There's something productive about being away from the paints, brushes, papers, stamps—the idea overload and the To Try Out list. Call it the Absence Makes the Heart Grow Fonder trick, but being away from my art always forces me to gain some distance from it and come back to it with a truly fresh perspective.
That often calls for some travel.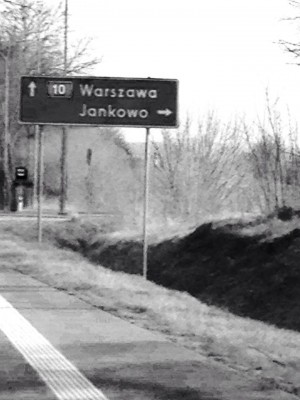 This weekend my little family and I took a break to head into the big city of Warsaw—a chance to spend some time together, sight-see and to take a much-needed break. My eyeballs have been pinned to my computer working on new stamps for Paper Artsy and I've reworked the projects for this Craft Stamper article so long that I'm starting to confuse myself.
So we went. We played. We sight-saw. And we took in the energy and the vibes from a proper city atmosphere, the kind that always restores my creativity.
And today? Today I tackled the stamps. I'm no longer confused about the article. And I managed to put the finishing touches on three art journal pages I'm submitting to a publisher. It felt like good energy—the kind you have after a really good sleep.
What do I do when a weekend away isn't feasible? I always tell myself I'll go to a cafe or out for a walk but the reality is that I tend to talk myself into staying in the studio…so bigger trips are really what helps me. Sometimes, though, it's just taking a little longer with my errands to browse at the grocery store, or calling an early night with a pile of (non-craft) magazines. But often, it's really just getting out of the studio and out of the house that does it for me.
Do you find you need to recharge and take a break from your creative projects? If so, what works best for you?
Happy Monday!