Eclectica Monday: Coin Envelope Gift Card Holder with ESN01
21 Monday Oct 2013
Welcome to Eclectica Monday!
(If you're new to EM: I worked with Paper Artsy to create a range of stamps. They're designed to be used for art journaling and cardmaking…and whatever else you can think of! In this blog series, I want to share a few project ideas for using the stamps. Today we'll explore with ESN01.)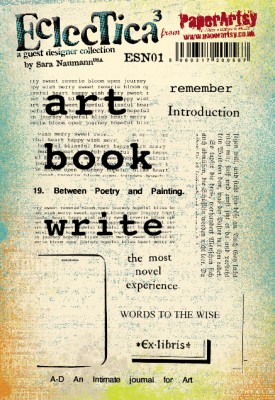 I wanted to make something that played into the book-y words: "Book", "ex-libris", "a novel experience", for example. And rather than a card, I thought it would be fun to decorate a little pocket that you could then use to hold a gift card to a local bookstore. (Which I always think is a great gift.)
So here you go!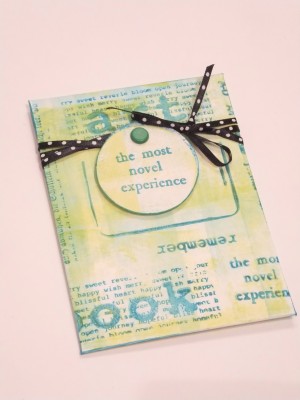 Here's what you need:
• Eclectica ESN01 stamps (Paper Artsy)
• Sara's Surfaces Coin Envelope (Hot Off The Press)
• ColorBox inkpads: Limon, Pool, Aruba
• Cardstock: White glossy, green
• Foam tape
• Brayer
• Black and white ribbon
• Small brad
• 1 3/4″ circle punch
• Sticky notes
Here's how to do it:
1) Lay the coin envelope flat with the glossy side up. Brayer on Pool ink. Let dry.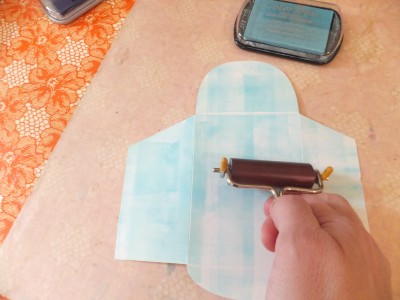 2) Mask off the flaps with sticky notes.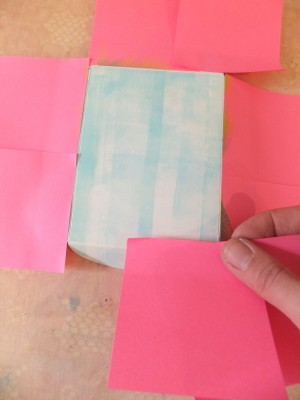 3) Arrange your stamps on one large block—or stamp them individually, if you prefer.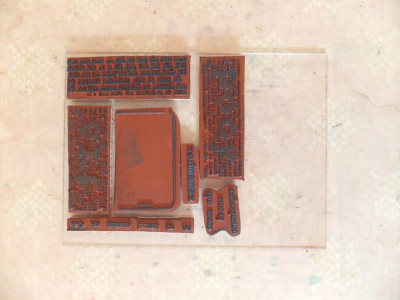 4) Stamp the masked area with the collage of stamps and Aruba ink.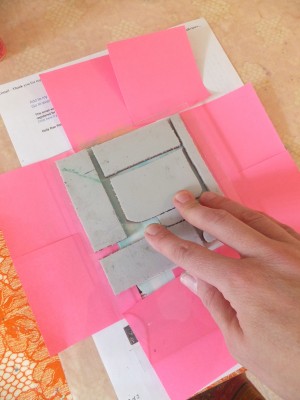 It will look like this!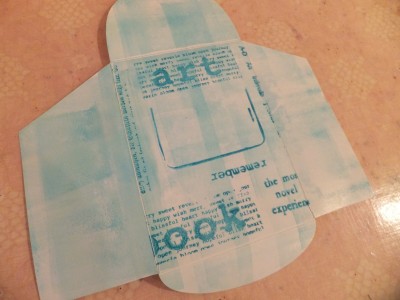 5) Let the ink dry, then brayer over the entire piece with Limon.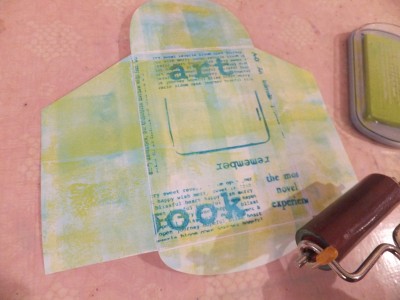 6) Ink all the outside edges and folds with Aruba. Let dry.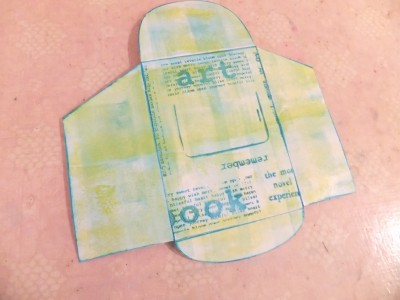 7) Fold up the side and bottom flaps and glue them securely. Use Aruba to stamp the ex-libris and text stamp on the top flap. Don't glue this one! 🙂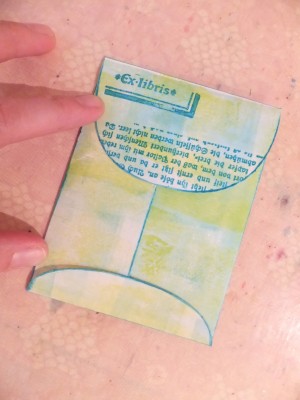 8) Brayer Aruba on a piece of white glossy paper. Let dry, then cut a thin strip.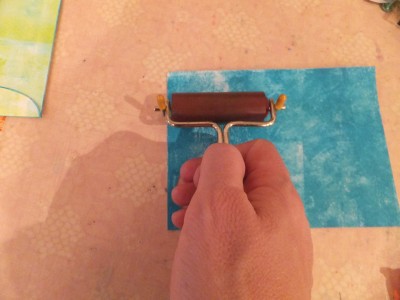 9) Mat the strip on green cardstock, then glue across the flap.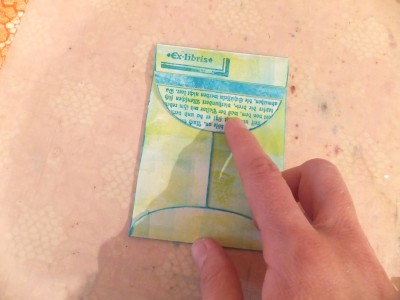 10) Add a small magnet closure on the inside flaps.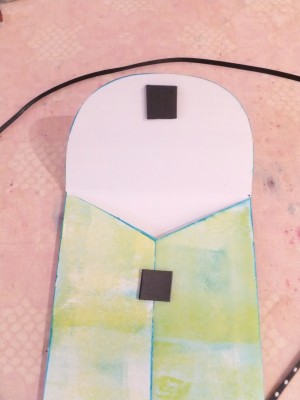 11) Brayer Limon on a piece of white glossy paper. Stamp the sentiment with Aruba, then circle-punch. Punch another circle from the Aruba background paper and glue the two offset. Add a green brad.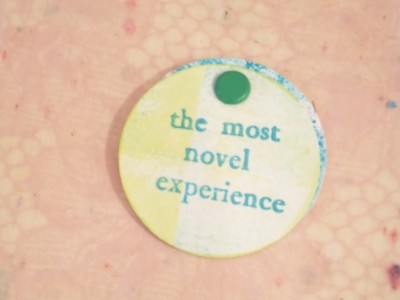 12) Fill the envelope with a gift card or message, then wrap with black and white ribbon to close. Add the circle-punched tag with foam tape.
Here's the back—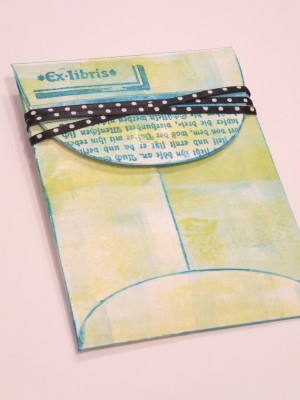 And the front again—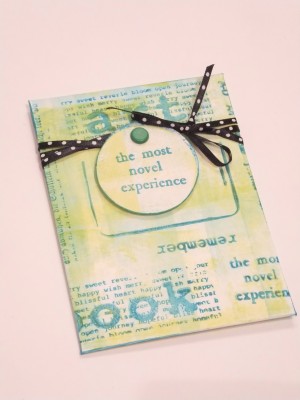 The magnet will hold the top flap closed and the recipient can just slide off the ribbons; he or she can then slide them back over the top flap, too.
Oh, yes—the Eclectica stamps are available worldwide from Paper Artsy; if you're in the UK or Europe you can also find them at Paper Artsy retailers.
Happy Monday!