Eclectica Monday: ESN02 Flower Card
19 Monday Aug 2013
Welcome to a new blog series: Eclectica Monday!
I worked with Paper Artsy, one of my all-time-super-extra-favorite stamp companies, to create a range of stamps. These are designed to be used for art journaling, and cardmaking…and whatever else you can think of! In this blog series, I want to share a few project ideas for using the stamps. Today we'll start with ESN02.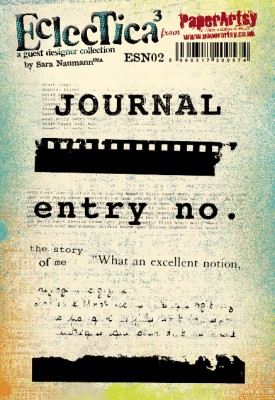 If you do art journals, then you'll probably already have ideas for the "journal" and "entry no." stamps…but besides being page titles, they can also become part of the background for either an art journal page or—as in this case—a handmade card.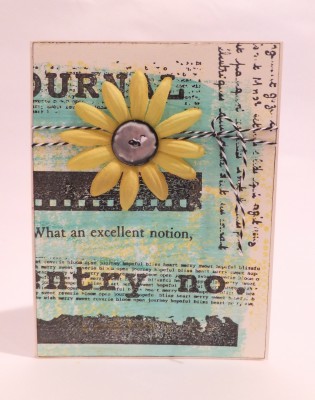 Rather than use all the stamps separately, I put them all on one big acrylic block and stamped them as a background unit.
You'll need—
– ESN02 Eclectica stamps
– Spearmint Gelatos pigment stick
– Gesso
– paintbrush
– acrylic paper or sturdy cardstock
– black inkpad (I used Versafine)
– Dylusions spray in Lemon Zest; Tiny Circles stencil (optional)
– yellow silk flower, black button, black and white baker's twine
– blank card
– craft sheet
Here's how I made the card: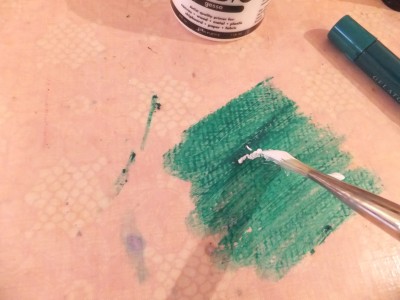 1) Scribble Spearmint Gelato onto your craft sheet. Mix with gesso.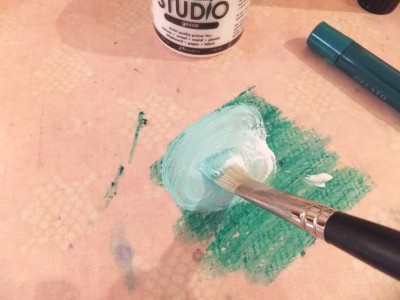 2) Mix well until you have a chalky green, then paint onto your acrylic paper. My paper is about 4.5″x6″ and I didn't cover the entire piece, so it has a sort of scuffy, dry-brush effect. Let dry.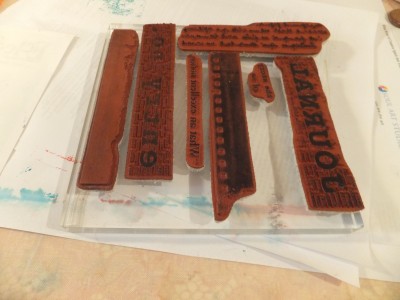 3) Arrange your stamps onto one big acrylic block. Tip: A CD case can also work!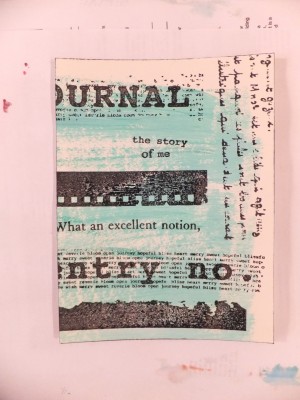 4) Ink it up and stamp onto your background paper. Ink around the outside edges of the paper.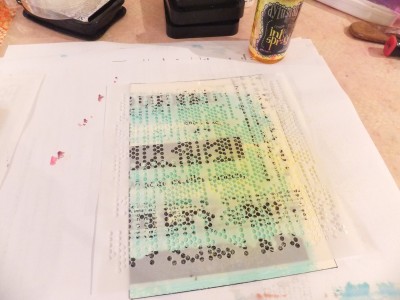 5) Place a stencil on top of the stamped piece and spritz lightly with yellow ink. (Note: The circles from my stencil were hard to see when I sprayed, so you could probably spritz without the stencil.)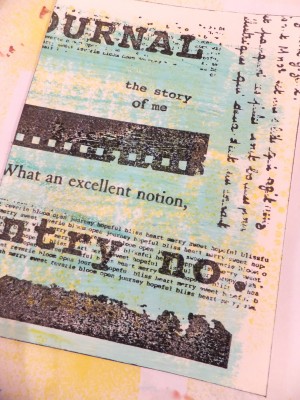 6) Add a yellow flower, button and baker's twine, then mount onto a blank card.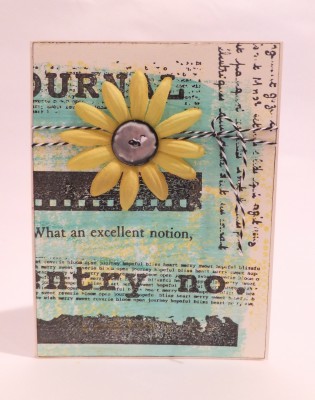 Hope you enjoyed the project! Happy Monday!
PS. Eclectica stamps can be found through Paper Artsy and Paper Artsy retailers.