Five Little Questions: Lynnda Worsnop
30 Monday Jul 2012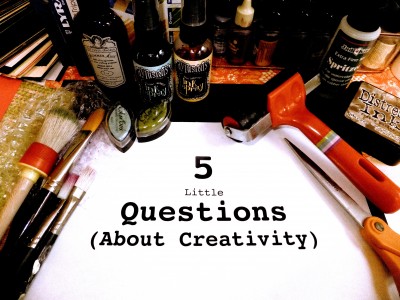 In this ongoing series, Five Little Questions (About Creativity), I'm talking to creative people all over the world to find out about their creative process. This week I'm chatting with Lynnda Worsnop, who lives in Beverley, East Yorkshire in the United Kingdom.
A little about Lynnda—I am a stamp designer, but really enjoy the endless number of ways you can use a stamp. I take great pleasure in running a small business selling the designs. I also love to teach people about using stamps creatively.
Keep reading to learn more about Lynnda, and about her ONE STAMP project—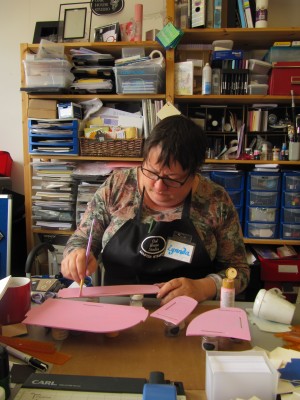 Q. Say you've just sat down to a project but the energy just isn't there. What do you do?
A. I put on some music and organise a drink, then if still nothing is happening I do something towards the project on scrap paper.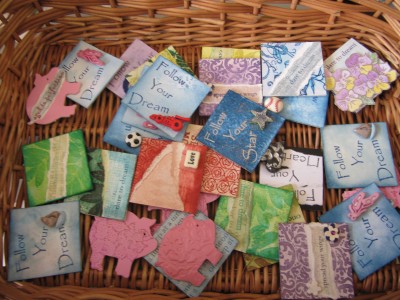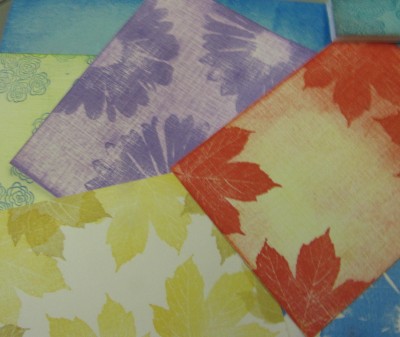 Q. What time of year or weather is best for your creativity?
A. I like May; the light has improved and I like to work with my doors and windows open.
Photos below: See what Lynnda did with a clematis stamp…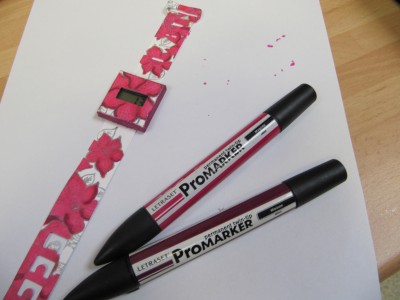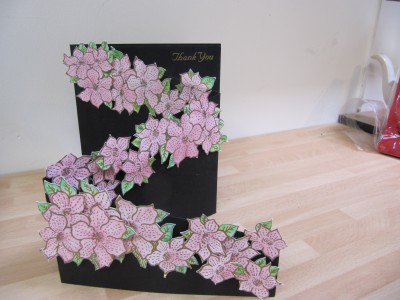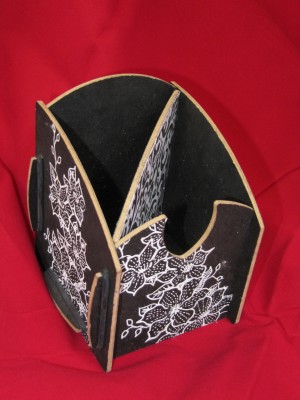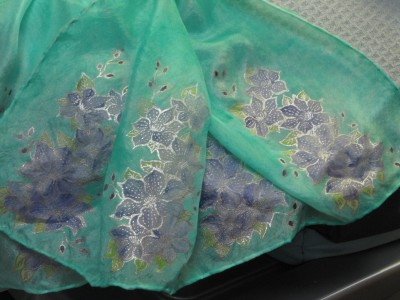 Q. What does your creative space look like?
A. Although I do most of my drawing at home, it can be almost anywhere in the house or garden.
In terms of using the stamps and making finished projects, I am lucky enough to have found a great studio amongst other artists on a local farm about 5 minutes from my home. The walls are lined with shelves full of stash and I have three huge tables in the middle of the room. The purpose of the table is supposed to be teaching, but when I am creating on my own I do tend to take up all three tables.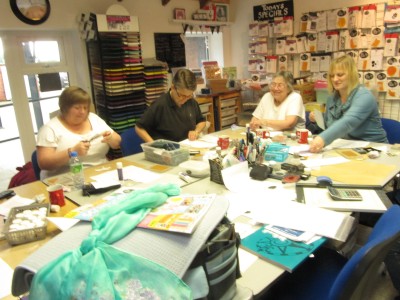 Q. Do you have the radio, television or podcasts on while you create? If so, what do you listen to?
A. I tend to listen to the local radio station but some days I listen to music.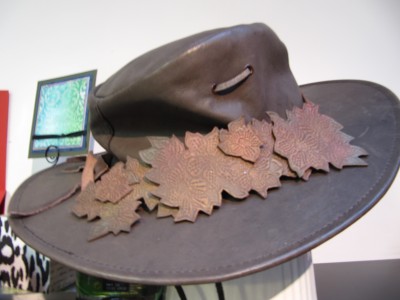 Q. Do you have a pre-project ritual? If so, what is it?
A. No particular ritual, usually I have been thinking about the project some time before I start and I can't wait to start.
Lynnda says, "I recently spent a weekend working with just one main stamp image and these are all projects from the one stamp…just so many ways you could use it, and to be honest I could have kept working with it for a week. Others joined in and we set up a facebook page for the weekend.
The ONE STAMP project was born out of my desire to get people to really understand and think about different ways to use their stamps. I can hear myself saying at open studio events to people who have no idea what a stamp is….it is just a way to transfer a design, you can use it on paper or card, or metal or wood or fabric……I must have also said you craft all weekend with one stamp and not make two projects the same. In the end I set aside a weekend to work with just one feature stamp and encouraged other people to join in and post what they did too."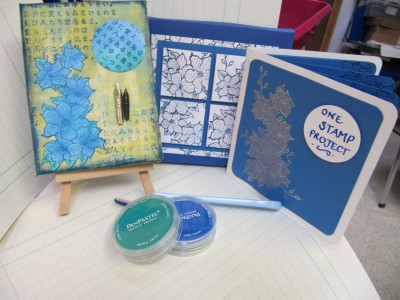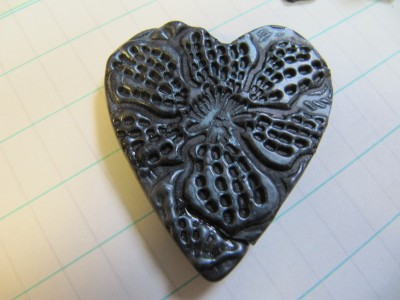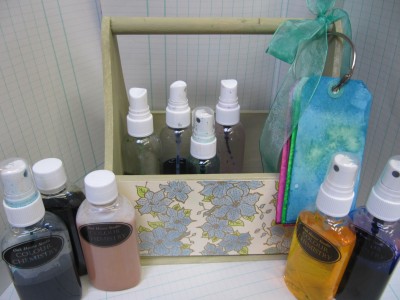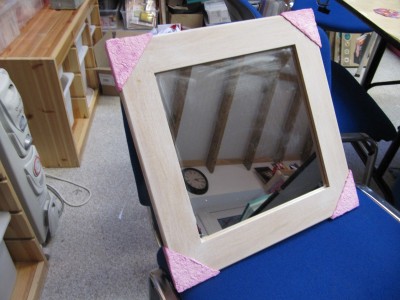 Thanks, Lynnda, for sharing your creative process with us! (I love the One Stamp idea and the different directions she took it.) If you'd like to keep up with Lynnda's stamping adventures, find her on Facebook or visit her blog at http://oakhousestudio.blogspot.co.uk/.