Monday Morning Review: Spectrum Noir Alcohol Ink Refills
25 Monday Nov 2013
Welcome to Monday Morning Review! Today I'm all about Spectrum Noir Alcohol Pen Refills.
Oh, my. Oh my my my.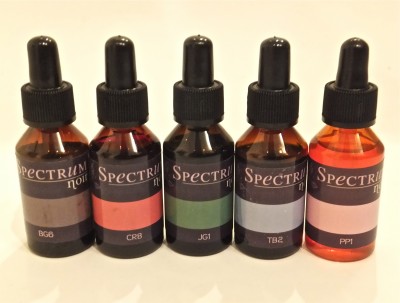 First, I'm working on a DVD for Hot Off The Press and have been super-lucky to have Good Mail Days basically every other day as new and new-to-me Paper Wishes product comes my way for use in the DVD. Last week I very nearly swooned (yes, I think I swooned) when I opened the package from Crafter's Companion to find their Spectrum Noir Alcohol Pen Refill bottles. I just had to try them out and share them with you.
You know I love my Spectrum Noirs. Since I've been using them, I've longed to get my mitts on the dropper-style refill bottles so I could make a real inky mess. That day has come and now my hands are completely stained. (Which is great fun but not so good for demonstrating on-camera. Whoops.) I love it.
Here's the thing:
You can refill the Spectrum Noir pens with the refill bottles. (Makes sense, right?) That's what they're designed for—so your pens last forever and the investment is a good one. But….take those same refill bottles and use the ink straight from the dropper onto your paper and you've got a whole new level of inky loveliness.
This was a stay-up-past-your-bedtime kind of crafting experience. (I know, I'm so wild.)
Dropped on glossy cardstock: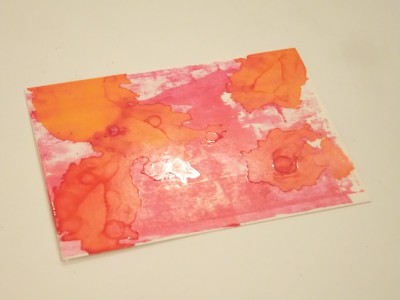 Dropped on glossy cardstock that I first brayered with Versamark: (Just because the Versamark was out on my work table.)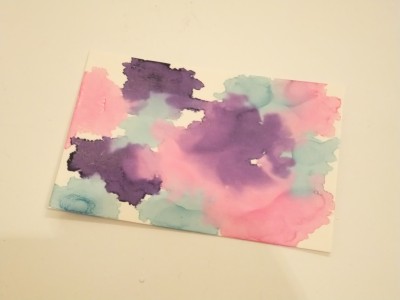 And brayered on glossy card: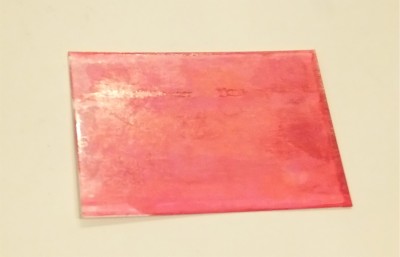 And brayered on text paper that had been painted white: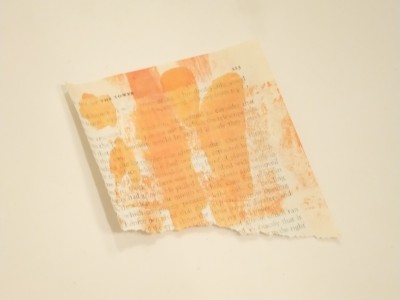 Then on glossy card that I brayered with Versamark, then sprinkled with black embossing powder and heat set: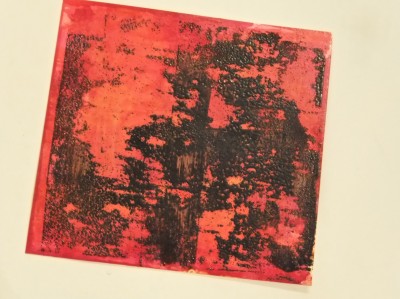 Which made a super-easy background for a card: (Stamp from Paper Artsy.)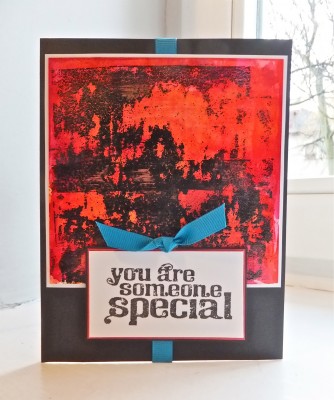 Here's the background at a bit of an angle so you can see the shine and resist of the embossing: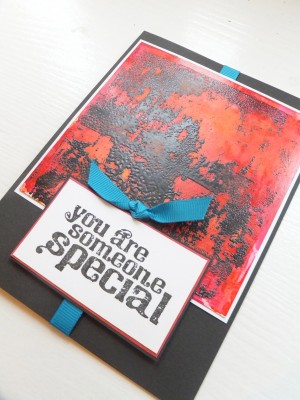 There's a refill bottle for every color of Spectrum Noir pens (so you could have quite a good time!) and they sell for about $5.00 per 30ml bottle. And yes, if you're wondering—you can use many of the same techniques as with Ranger's Alcohol Inks. You can also use Spectrum Noir refills with Ranger's blending tool.  Find out more about Spectrum Noir online; you can also pop by Paper Wishes.
Okay, now it's back to that DVD!
Happy Monday!