Monday What's on My Desk
16 Tuesday Oct 2012
Yesterday—Monday—this was my desk: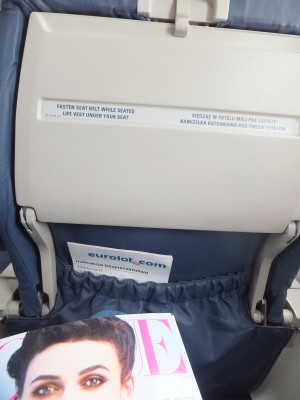 …yes, all the space and comfort of an economy airplane seat. (One of the three I had from Portland to Minneapolis to Amsterdam to Gdansk.) I've been getting a lot of inspiration from fashion magazines lately, and spent the 2-hour flight from Amsterdam to Gdansk with Elle.
Here's the other view from my temporary desk: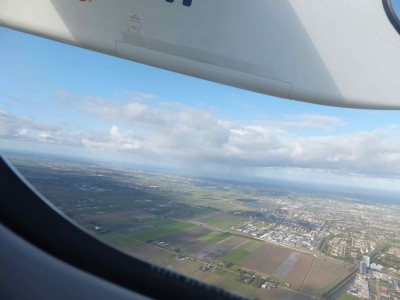 …Amsterdam, the aerial view!
And today, here's the lovely mess on my desk: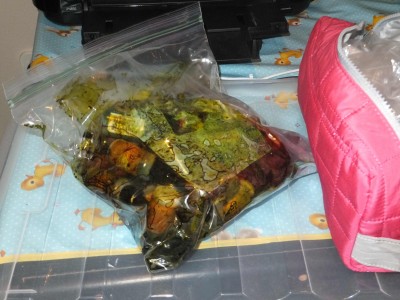 I'm unpacking class supplies from Art & Soul. I *thought* I quadruple-checked that all the alcohol ink bottles were carefully closed but apparently Lettuce escaped my attention. At least they were plastic bagged and inside a lined makeup bag. But still. Ugh.
Happy Monday/Tuesday!