Monday What's on My Desk
29 Monday Oct 2012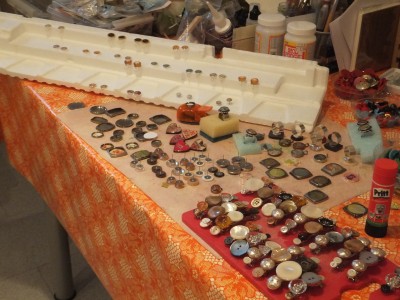 Or, what's not on my desk?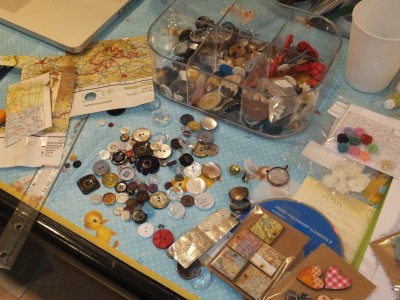 Or my other desk?
The only way I can describe my weekend is like this: I've been on an art bender.
You know, where you just get totally carried away by the making and the doing and the cutting and gluing and the whole lovely creative process…so carried away that the next thing you know, you've got 28 pairs of Ice Resin earrings and haven't been to the loo for hours.
Also, that you forgot the soup is on the stove.
This weekend I had a couple of lovely chunks of time when Keith and Anna went swimming, then naptime, then my usual wild Saturday night tucked up in my room—and I was able to really spread out and make all kinds of fun stuff.
More finishing up to do this afternoon!
Happy Monday!