Monday What's on My Desk
12 Monday Nov 2012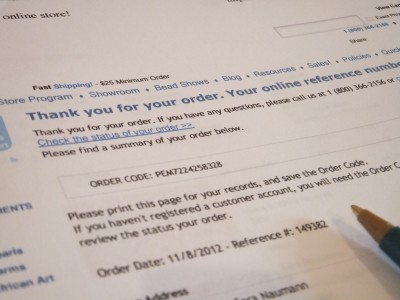 Yes, I know…doesn't it look like fun?
Today I'm entering business expenses into an Excel spreadsheet, printing them and filing them. This is one of the really exciting parts of being a working artist, you know…expense reports. 🙂 At least the things I'm buying (from this bill, earring bezels from Rings & Things) are exciting, and I do like to have a chore like this checked off from my to-do list.
Fortunately, entering expenses doesn't take all day, so I'm looking forward to working on my three pending magazine projects: Collages for Somerset Studio's With One Palette, Crafts Beautiful's Mixed Media column (on tea dyeing) and a matchbook mini book for Craft Stamper. Now let's just get done with the expense report so we can get to the fun stuff!
Happy Monday!