Photo Friday: Autumn Beach
11 Friday Oct 2013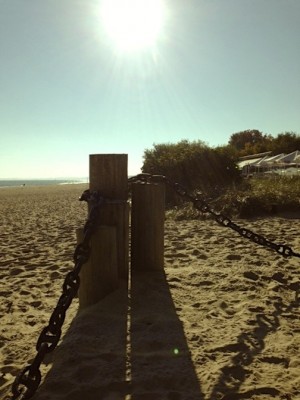 It's hard to believe that just a few months ago, this beach was crowded with chairs, blankets and people. Now that autumn has sunk into our little corner of the Baltic, the beach is the best place to be. Chilly enough for jackets and hats and boots, and for that beautifully crisp air to make you crave a hot mug of tea.
Even better? It's quiet, but not deserted. On the autumn beach, you'll spot the fishermen hauling up their morning catch, the dedicated walkers, the seashell collectors and the parents with toddlers hoping to wring out just one more beach trip before the cold really sets in. It's stunning. (Much better than Summer Beach, I think.)
Photo taken in Sopot, Poland.
Happy Friday!