{Project} Wednesday
02 Wednesday Jan 2013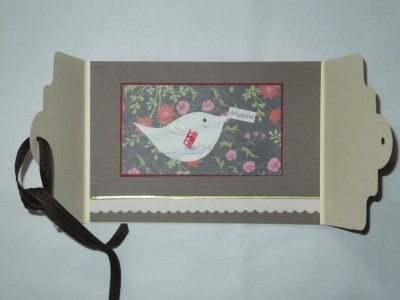 I don't make many fold-out cards, but after re-discovering this one, I'm tempted to dig through my box(es) of blank cards to find more. The card comes with the two scalloped sides, although you could definitely make your own version. What's fun is that the centerpiece is really the star section, and it's a different challenge to come up with something to put in that won't look strange when the two panels are closed, since you can still see around the scallops. Like this: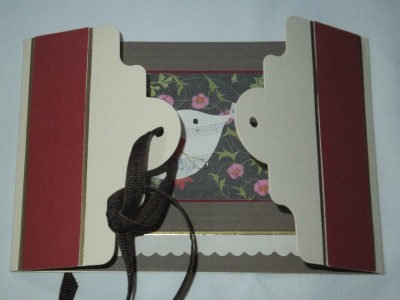 So I lined the inside panel with brown paper, added a bird I cut from painted sheet music (I use this bird pattern a LOT) and a bit of patterned paper from Hot Off The Press plus the word "delightful" cut from a book. Here's a closer look: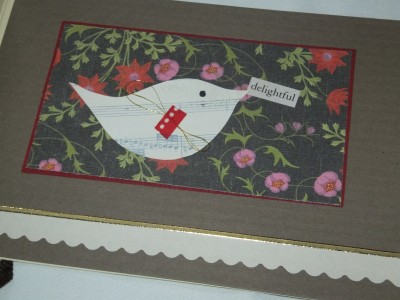 There's just a bit of gold embroidery thread secured down with a piece of red washi paper on the bird. The gold metallic border you see just above the scalloped edge at the bottom is a very, very thin sticker that is a bear to line up, but looks lovely when you get it down!
Enjoy and happy Wednesday!