{Project} Wednesday: Seasons Greetings Couture Die Cutting Card
04 Wednesday Oct 2017
Hello and happy Wednesday! This week we're looking ahead to the Christmas holidays for a super-simple handmade card design that's quick and easy to make.
The secret? Couture cutting dies and specialty cardstock. Oh yes…and spray mount adhesive!
Season's Greetings Card, what you need—
Square white card blank
Spray mount adhesive
Sharp detail scissors
Season's Greetings Card, how to make it—
Die cut the Seasons Greetings sentiment from both red satin card and green satin card. I usually trim my cardstock down pretty close to the die size so I don't waste any: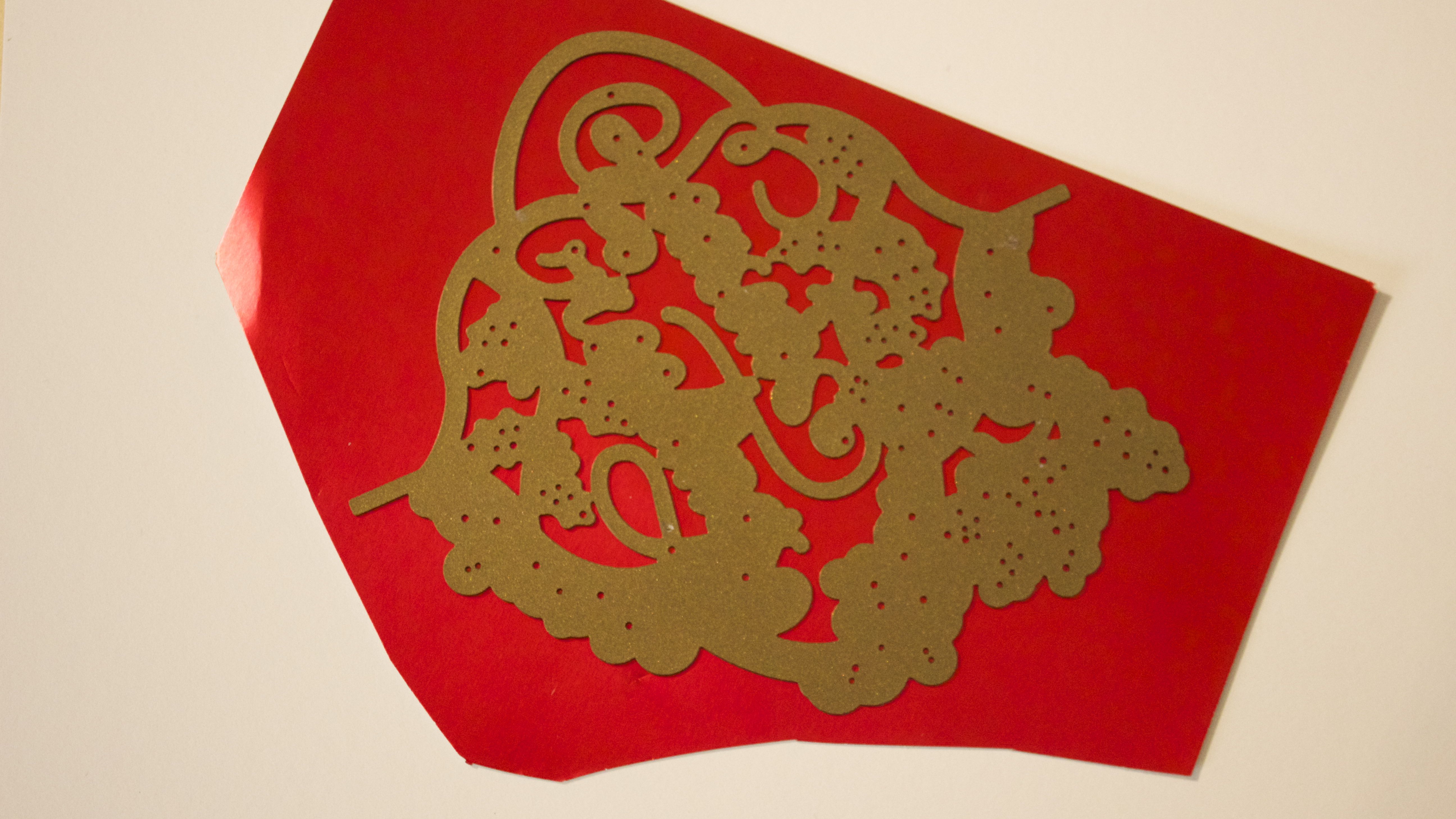 2. Use the detail scissors to cut apart the design, cutting just the sentiment from the red card and just a portion of the leaves from the green. Save the remaining bits for other cards!
3. Trim gold metallic card slightly smaller than the card front. Use spray mount adhesive to glue the die cuts to the gold cardstock. Trim off any excess from the leaves at the corner.
4. Glue the gold cardstock to the card front.
Tip: Feel free to add gemstones and ribbons to finish off the design, too!
Enjoy…and happy Wednesday!