Scrapbook Soup Interview Now Online!
14 Friday Mar 2014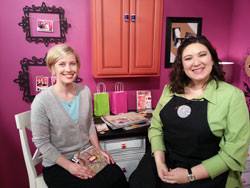 Today's news: A new segment of Scrapbook Soup TV is available online!
This week's segment has a quick little interview with yours truly, by the lovely and talented Julie Fei-Fan Balzer. Julie is a total pro and I loved chatting with her about words, stories and being a technique junkie. You can catch the interview and the rest of the show (including Kim Hupke of Spellbinders and Ronda Palazzari and more) here on Vimeo.
And to see the Studio SN You Tube show on how to make that ICE Resin napkin journal, click here.
(In case you need to find the segment again, it's #310!)
Happy Friday!