Studio Snapshots: Class Supplies
18 Monday Mar 2013
When you teach workshops, you end up with a lot of supplies that need to be organized and stored properly—especially so they don't mix in with regular supplies. I'm lucky to have a big closet in the hallway just outside my studio, so I've put things in (yes, you guessed it) my trusty plastic boxes and organized them there.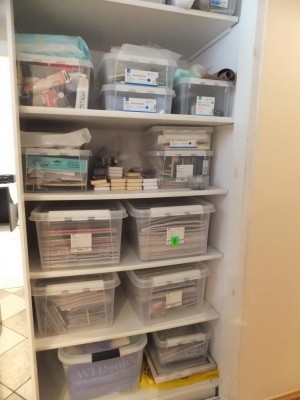 Here's where I keep extra class kits, papers for kits, inkpads and paints and craft sheets, so it's relatively (relatively) easy to tell at a glance what I have on hand when planning for workshops.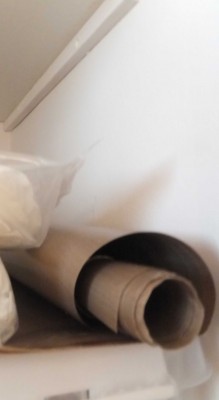 The best class supply investment I made was to get a set of craft sheets from Ranger. They're not cheap but you can get an Education Pack—I use them for jewelry classes (when working with Ice Resin) and stamping classes. It makes it a lot less stressful than worrying about the tables!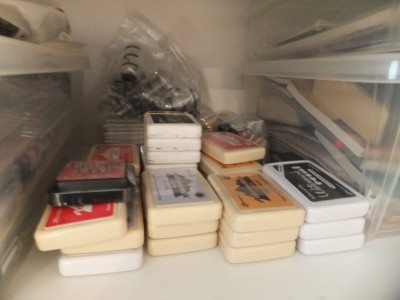 And inkpads—of course, when teaching stamping techniques, you need inkpads!
Best of all, the supplies are within reach but I can just close the closet door so my things are safely stored away and won't get confused with my other materials.
Happy Monday!