Talking with Teachers: Suzanne McNeill
29 Wednesday Aug 2012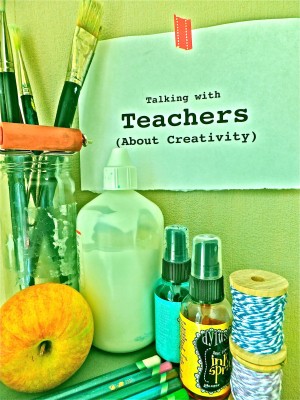 In this series, Talking with Teachers, you'll meet art and craft instructors from around the world. We'll take a look at their artwork, peek into their creative process when it comes to designing and developing workshops, and—of course—check out their class lineup.
This week I'm talking with Suzanne McNeill, who I've known for many years in the craft industry. The company she started, Design Originals, publishes craft instruction books and I always saw Suzanne at trade shows, where she taught workshops to retailers and designers in the industry. Now Suzanne is teaching at Art & Soul and other locations. You can find more about Suzanne at her website, where you can see a gallery of her paintings plus photos and descriptions of her classes. You can also check out her blog, which also includes a You Tube demo of creative techniques. (And check out the photo of Zentangle® on gourds, how cool is that?)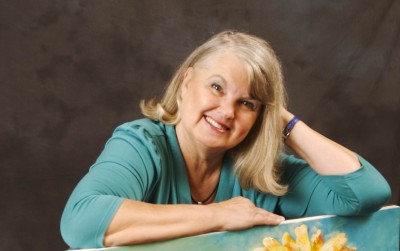 What classes do you teach, and where?
I love to experiment with new media and techniques. Classes and books are my favorite way to share new ideas. Currently my classes include Zentangle® 101 and 102, sketchbook journals, treasures unearthed jewelry and painting with watercolors. My teaching plans include Art and Soul Retreats (Portland and Virginia); Expo Artisan in Santa Fe, New Mexico; Art of the Carolinas in Raleigh, North Carolina; and Quilt Festival in Houston, Texas.
At Portland's Art & Soul, Suzanne's workshops include Spirit Dolls—Zentangle® on Gourds, Silk Scarves—Dyeing with Sharpie Markers, and the popular Zentangle® 101, which is full.

What is your creative process for developing a workshop?  
Sharing what I already know is always an inspiring way to begin developing a workshop. Personally I have trouble stopping there – and am always inspired to develop and add new techniques and media. I think I want to be sure that my students receive enough new information, so I keep developing, and testing and creating. This is one of the reasons that I love to teach, because it inspires me to personally to be more creative.
Is teaching your main job, or do you have another occupation?
Now that Design Originals books are published by Fox Chapel Publishing, I am 'officially retired' from running a company. Of course I am still passionate about anything hand-made, love designing books, and enjoy being creative. I really enjoy teaching at a limited number of venues each year. Also I love to paint, sketch and draw – usually in watercolors or acrylics. And I design a few books for Fox. Sometimes, new ideas for future books form the core for a class, and sometimes a great class inspires a new book.
Do you take classes? Why or why not?
Oh my gosh… I am definitely a class junkie. I love to learn, to be inspired, and to share with artistic friends – all of my passions are available in classes. Classes can be a challenge because I don't want to teach things that I learned from a class (they belong to that teacher). I use the things I learn in my personal art. My paintings have been honored by awards, in one-woman shows, in art galleries, and have been featured in curated museum shows.
Thanks, Suzanne, for sharing your creative insights—and lovely artwork—with us. To learn more about Suzanne's classes at Art & Soul in Portland or Virginia, you can visit their website here. And don't forget to check out Suzanne's own website and blog.