Washi Tape Book
Learn fabulous washi tape cardmaking techniques with the Twenty to Make Washi Tape Cards book from Search Press!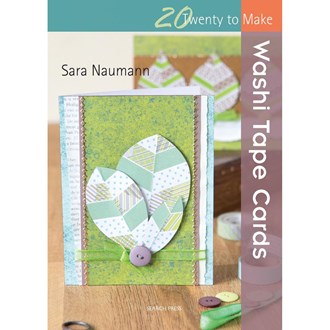 You'll learn how to use wash tape with fabulous techniques like stamping, heat embossing, stenciling and more—plus how to create washi tape medallions and bunting! The 40 projects incorporate papercrafting products like embossing paste, stencils, paint and alcohol pens, plus classic favorites like patterned paper, stickers, ribbons, buttons, die-cutting and more.
The focus is on creating easy, fabulous handmade cards—with wonderful washi tape!
Twenty to Make Washi Tape Cards is available at craft stores and online at Search Press and amazon.com.
For more inspiration, check out these instructional videos on my You Tube channel: