Wednesday Art Journaling Question
05 Wednesday Dec 2012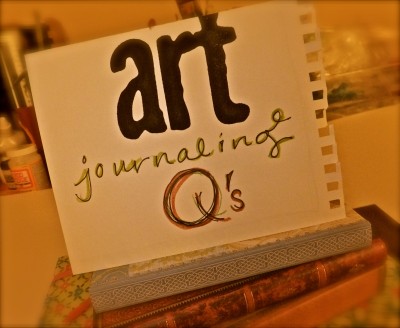 This week's Art Journaling question is: What do you want to let go of?
This week I've heard a lot of people talk about things they're letting go of. For some, it's commitments that no longer make sense. For others, it's goals or projects that aren't exciting any more. For others, it's opinions that have been proven wrong.
For me, it's guilt. Oh, Guilt.
This year has been all kinds of guilt for me, coming in the form of a finger-wagging Inner Critic who second-guesses my parenting, schedule, work, attention, clothing, weight…yes, pretty much everything. (But mostly the parenting stuff.) It's exhausting—but I also realized this year I had given exquisite care to this Inner Critic. I thought about guilt. I analyzed it. I paid way too much attention to it, and so it grew. And blossomed. And now I am saying, no more. I can no longer afford to feed this poison plant.
Happy (guilt-free) Wednesday to you!