Wednesday Art Journaling Question
07 Wednesday Nov 2012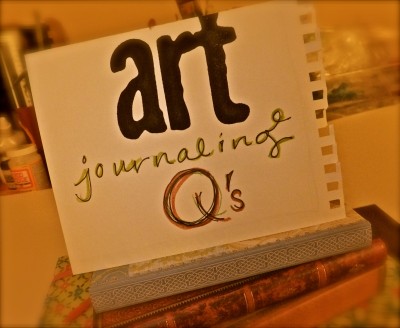 This week I changed things up a bit on the art journaling front. (I know, I know, I'm wild.) Anyway–I was listening to a podcast (Craftcast, maybe?) and the guest mentioned this quote: "The music is not in the piano."
I love that. I know I often get waylaid in projects because I don't have this specific item, or I don't have one of those tools or supplies or colors, or I need a better one of this or that. I'm getting more practice adapting though; here in Poland I really can't find art supplies or craft items and so I am forced to be more creative (!) in finding substitutes or other solutions.
(Of course, then when I go back to visit Portland I'm like a crazy woman in Collage.)
Anyway, the art journaling question this week is not a question, but a chance to choose a quote, write it out and play with it: The colors, the shapes of the letters, the background, the border, whatever. For me, it became a chance to sort of meditate on the meaning of the quote as I doodled and colored and inked.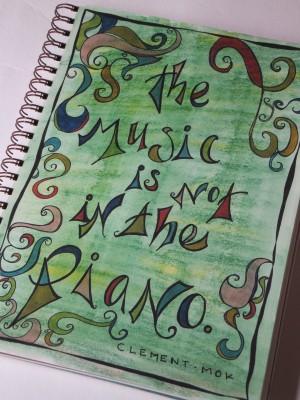 I'd forgotten how relaxing it is to doodle and outline and color without trying to draw something specific. The background here is made with watercolor crayons; the black pen is a fine-tip permanent marker and the colored pens are Distress Markers.
Happy Wednesday—and happy art journaling!