What's on My Desk?
19 Monday Nov 2012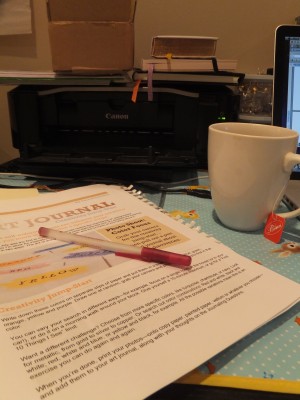 Today, the beginnings of an e-course that I've wanted to offer for so long. At this point, it's going to be a course offered over 6 weeks; each week students will get a lesson with a creativity exercise delivered to their email in-boxes. Each lesson will be a 2-page PDF—the whole thing is based on art journaling but if you don't do art journaling, you can do it in your regular journal or, heck, on a piece of looseleaf notebook paper.
I'm super-excited and super nervous too. And a TON of details still need to be worked out, in addition to the actual writing of the course content.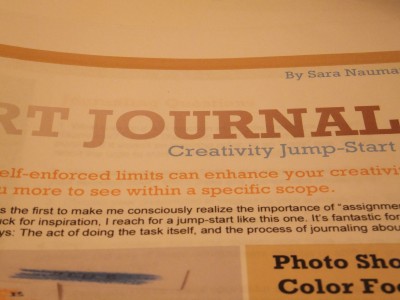 The first week's content is done and tested via different email servers and I'm having so much fun with learning this new process!
More info to come!
Happy Monday!