Yay, I'm on Create Mixed Media!
24 Sunday Jul 2011
Yay! My artwork is on Create Mixed Media as The Week as Art! When Tonia, the editor, asked me to participate, I said yes straightaway…I love this site (especially since both Ricë Freeman-Zachery and Christen Olivarez blog there) and it was a real treat to be asked.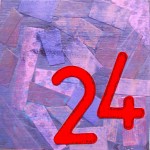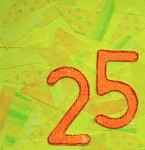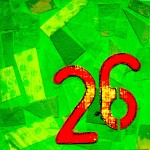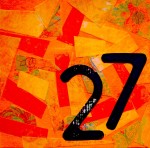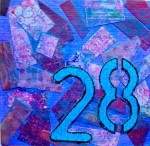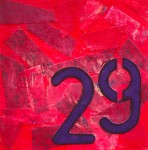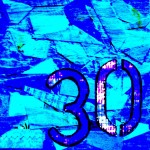 And immediately, my little Anti-Creativity Demon piped up with, "How are you going to pull this one off? It's not just one piece of art—but SEVEN."
Sigh.
(My Anti-Creativity Demon, by the way, looks suspiciously like this woman I used to work with who was, quite literally, the office bully. When she finally got fired, employees had parties.)
Okay, anyway…so to come up with seven pieces that would look good together…and incorporate the numbers of the dates…hmmm…
I had a couple of false starts. (I had a vague idea about making little houses and having the dates be the house numbers but thought someone would have for sure already done that.)
I also had an idea to do something interesting with my daughter's squishy interlocking floor tiles, which have numbers on them.
Then somehow I got it into my head to have each day be represented by a color from the rainbow—you know, Sunday being red, Monday orange, etc. Seven days, seven colors! And then I was reading The Very Hungry Caterpillar to Anna, and thought I might try some "traditional" collage, Eric Carle-style, and and and…
This is how my mind works.
In the end, I cut 8"x8" pieces of acrylic paper and painted each one with a color of the rainbow, then cut patterned paper scraps in the same color, and glued the scraps to the background paper, in a loosely Eric Carle-esque way. I used a stencil to cut the numbers from painted paper, then rejected the whole lot and ended up spending an afternoon spreading Anna's squishy tiles out on the floor with a mind to do something intriguing with them.
And that didn't work, so I went back to the 8"x8" papers, which mysteriously looked a lot better after my afternoon of squishy tiles, and overpainted them with a wash of the same color to get a tone-on-tone effect. I glued down the stencil-cut numbers and photographed them—only to realize the numbers were not standing out. So I held my breath and used a charcoal pencil to outline the numbers and re-shot them. Afterward, I tweaked the saturation and exposure of the photographed pieces. And finally—voila!—something I really like!
Not so tough, after all, was it?
Take that, Anti-Creativity Demon!