Happy Wednesday! Yes, I know…it's not even Thanksgiving yet, and I'm already thinking of Christmas cards. Blame Craftwork Cards—they sent me some stamps to use in an article I wrote for Crafts Beautiful magazine, and I just had to put them to more use. I love this beautiful scripty "joy" and how it can be used for so many designs.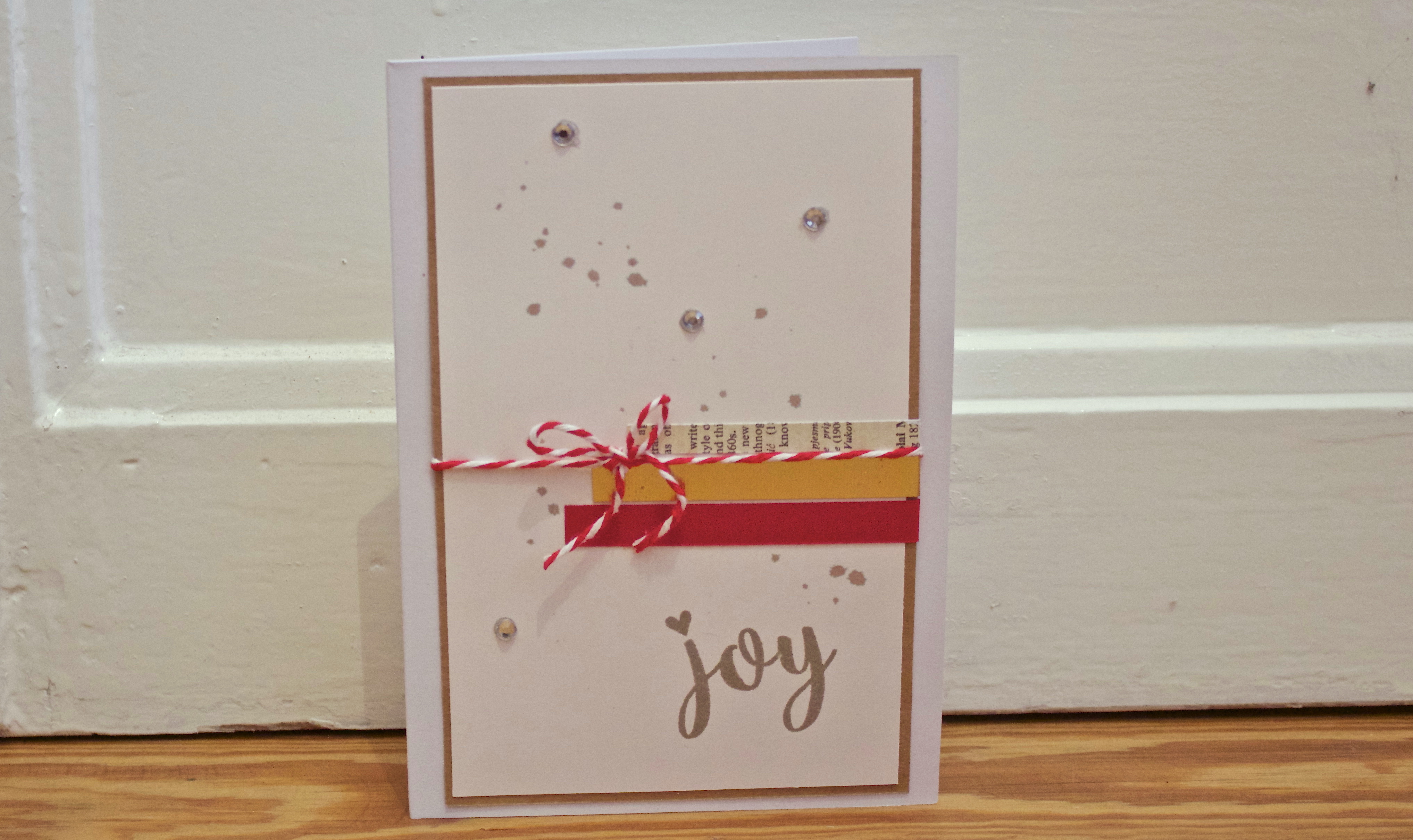 Clean and Simple Joy Christmas Card, what you need—
• All Wrapped Up stamp set from Craftwork Cards
• Cardstock: cream, kraft, red, gold metallic
• Book paper
• Waterbrush
• Bakers twine
• Self adhesive rhinestones
• White card base
Clean and Simple Joy Christmas Card, how to make it—
Stamp "joy" at the bottom right corner of cream cardstock. Make a watery wash of Moon Rock ink and use the waterbrush to spatter over the cardstock. Let dry. Tip: Place a piece of scrap paper over the stamped word so no ink spatters affect the readability.
Mat on kraft cardstock.
Cut a narrow strip each of red cardstock, gold metallic cardstock, and book paper. (This is a great way to use up those paper scraps!)
Glue the strips along the right side of the cream cardstock, wrapping the ends to the back of the piece.
Wrap with baker's twine, securing the ends to the back of the cardstock.
Tie a bow on the baker's twine. Glue to the card front, then add rhinestone accents.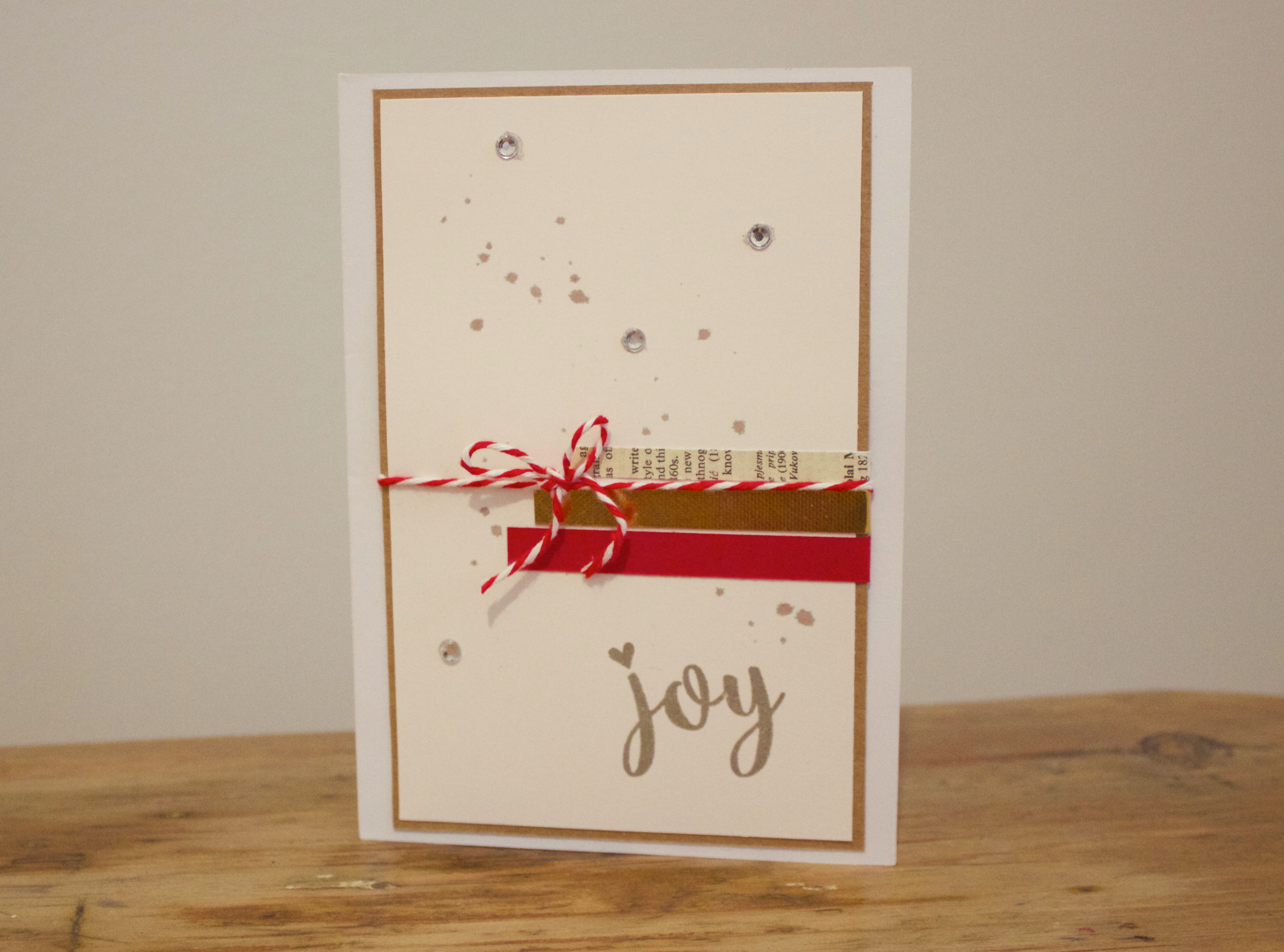 That's it—easy! And if you like this design, pop over to the Create and Craft blog to see a very similar card layout used for a thank-you design.