{Project} Wednesday: Eclectica Stamping with Fresco Finish
10 Wednesday Sep 2014
Today on Studio SN: Eclectica Stamping with Fresco Finish paints!
I love paint. I mean, I really love using paint in my paper crafts, especially with stamping. There's just something about the effects you can achieve with paint that's so different from stamping ink—and the variety of colors make it easy to create totally customized backgrounds.
So to say I'm getting addicted to the combination of Fresco Finish paints and Eclectica stamps is *ahem* pretty accurate, actually.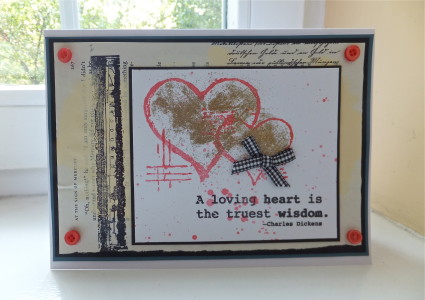 For this project, I used paint to create background pieces, and for stamping the heart focal of the card. You'll see the stamps print beautifully, with all the detail captured—and yet still keeping that vintage, distressed effect.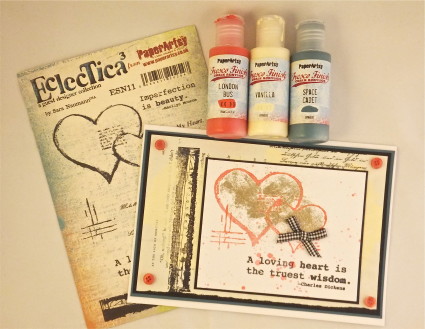 I'm using the Eclectica ESN11 stamp set for this card!
1. Stamp white card with Space Cadet Fresco Finish. Because this is used as a matting paper, you can keep the paint around the borders rather than in the center. Let dry.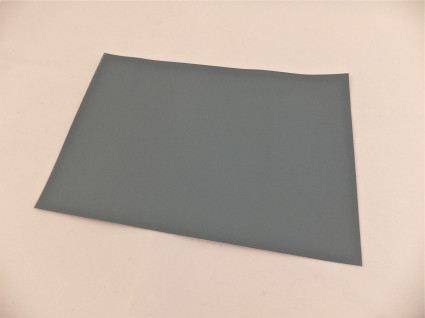 2. Paint book paper lightly with Vanilla Fresco Finish, allowing some of the text to show through. Let dry. Stamp the border on the left with Jet Black Archival ink; stamp the script along the top right edge.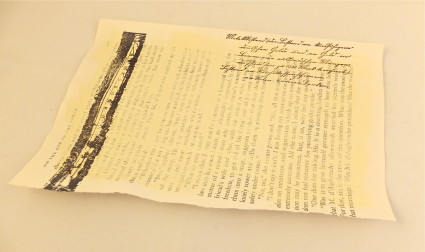 3. Use a cosmetic wedge to apply London Bus Fresco Finish to the heart stamp, then stamp onto white card. Repeat to stamp the cross-hatch design slightly overlapping the hearts.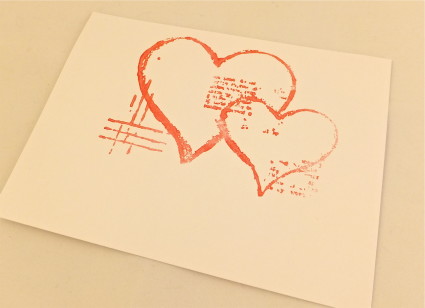 4. Add a bit of water to the leftover London Bus and use a stipple brush to spatter watery paint. Let dry completely.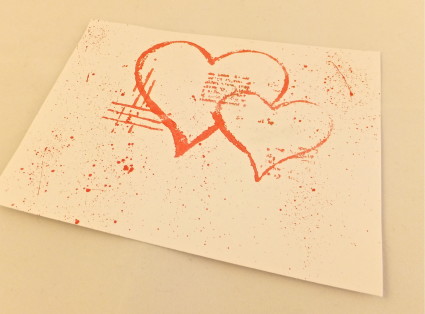 5. Use a tissue to randomly apply embossing ink in the center of the hearts. Sprinkle with gold embossing powder, tap off the excess and heat-set.
6. Stamp "a loving heart" at the bottom with black ink.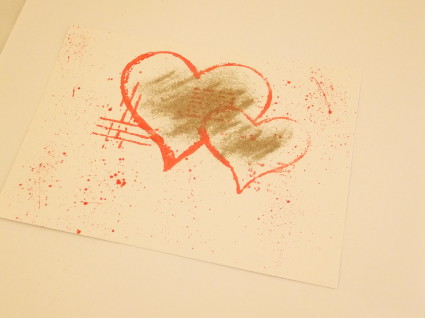 7. Assemble the card by matting the heart-stamped focal on black, then adding a bow tied in gingham ribbon. Adhere to the Vanilla book paper, then mat again on black cardstock and then on the Space Cadet-painted cardstock. Add a small button in each corner, then glue to the front of the card.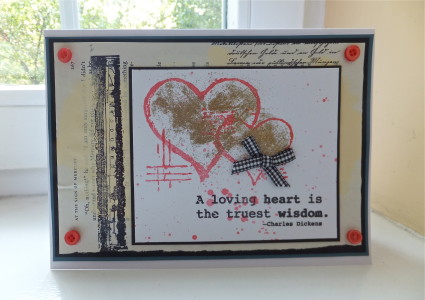 I hope you enjoyed the project as much as I did! You can see a video tutorial for this project on Studio SN or check out the PaperArtsy You Tube channel.
Oh yes, and if you're inspired by the new Eclectica stamps, you can pick them up at your favorite PaperArtsy stockist in the UK or Europe—if you're in the US or Canada, The Frantic Stamper has all of them in stock.