Wednesday Art Journaling Question
12 Wednesday Dec 2012
This week's question isn't so much a question as a statement: 5 Things You Believe to be True. I love making lists, and a Top 5 (or 10 or whatever number you choose) is a great art journaling prompt.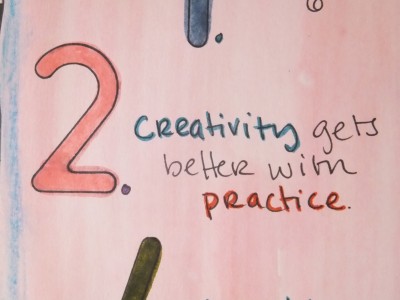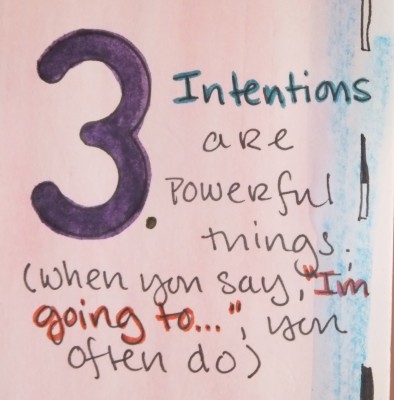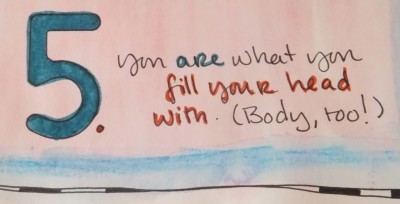 I traced the big numbers with black pen and a stencil, then filled in the numbers with Distress markers, going a little outside the lines: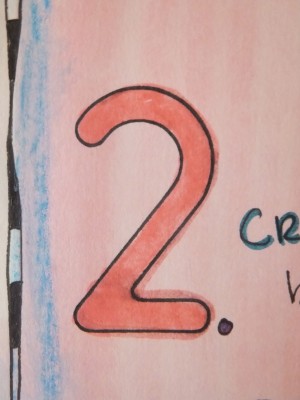 The background is Distress Stain in Spun Sugar; the blue outline is a watercolor crayon that I blended with water. When the background was dry, I added another black pen border and my list.
(I really need #3 as a reminder this week—it applies to actions as well as emotions, ie: "I'm going to be really stressed out about ________." Guess what? It comes true. Ugh.)
What's your list of things you believe to be true?
Happy Wednesday!