Wednesday Tutorial: Lazertran Beach Card
13 Wednesday Jun 2012
Happy Wednesday! Want to make a card?
This project is one of four cards we made in the Mixed-Media Photo Cardmaking workshop I taught last weekend at The New Label Project here in Amsterdam.
You'll need:
• One sheet of Lazertran for Inkjet Printers
• A computer and inkjet printer to print your photo
• Blue, tan and white cardstock
• Hemp twine
• Old French Writing stamp from Hero Arts (H2365) or similar script stamp
• Black dye-based inkpad (I used Archival Black from Ranger)
• Mod Podge or Gel Medium, and brush
• Shallow container of water
• Paper towel (or "kitchen roll" for my British friends!)
• Clear tape
Here's how:
Print a photo onto Lazertran. My photo measures 3.5"x4.5"—because Lazertran comes in A4 or 8.5"x11" sheets, I print 4 photos on one page to maximize the cost per sheet. Let the ink dry for at least 30 minutes.
Trim the photo.

Place the photo in a shallow pan of warm water. I'm using recycled plastic fruit containers from the grocery store. The photo will curl up alarmingly—don't worry since it will relax in the water. Remove the photo after about a minute. Place it onto a stack of paper towels and slide off the liner sheet.

Pat with the paper towel until your image is mostly dry.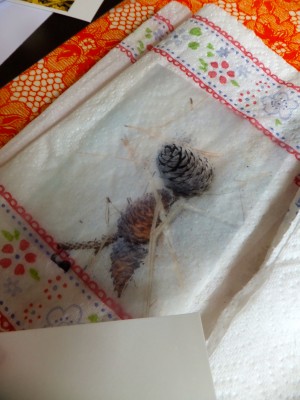 Stamp the script onto a piece of white cardstock. You'll need to stamp the French Script twice, since the stamp is smaller than the photo.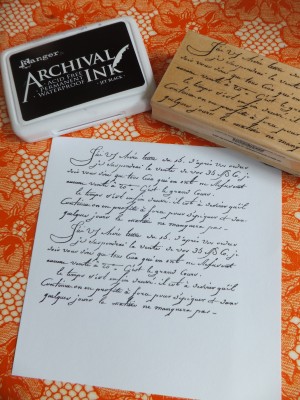 Apply Mod Podge or Gel Medium to your stamped cardstock, then place the photo on top and gently smooth it down. Note: When applying Mod Podge or Gel Medium, apply it as you would fingernail polish—you want just enough to coat the surface, but not so much that it glops around. Let dry.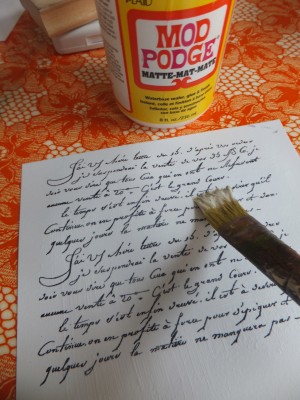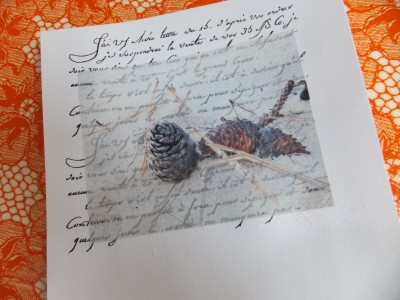 Cut around the outside edges of the photo.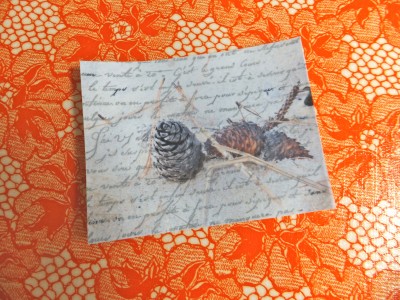 Cut a length of hemp twine, then double up and tie in a knot.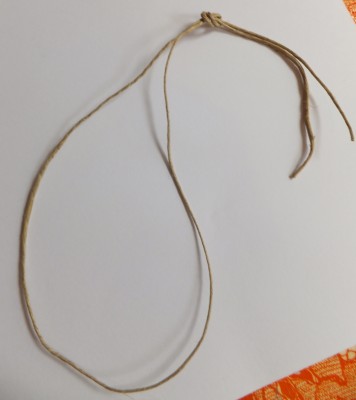 Mat the photo onto white cardstock; mat again onto a piece of blue cardstock, leaving a ¾" edge on the left side. Wrap the hemp twine around the blue border and secure the ends at the back with clear tape. Cut a piece of tan cardstock slightly smaller than your card front, and glue in the center. Add the matted photo.
That's it—done! I love how you can adapt this design to just about any photo, whether vertical or horizontal. And this particular design makes a great masculine card. (Always some of the toughest to find supplies for).
Enjoy!