Wednesday Tutorial: Mosaic Card
20 Wednesday Jun 2012
This week I've been working on a column for Stamp & Scrap Arts magazine, on creating Faux Mosaics. It's a technique I learned at Ranger U, where we used a gray embossing powder—but I like the crisp look of black against these papers, so that's what I used. Anyway, I made more projects than I needed for my column, so I'm sharing one here!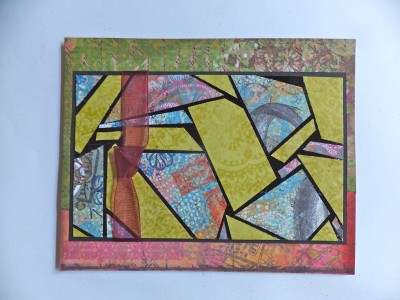 What you'll need:
• Carpet tape or Wonder Tape—a really, really sticky double-sided tape
• Black fine embossing powder (Ranger) and heat tool
• Patterned paper (I used the Que Sera Sera pack from K& Company)
• 8.5"x11" or A4 piece of computer paper, folded in half to catch the embossing powder
• Clear tape and sheer ribbon
Here's how:
1) Cover a piece of scrap cardstock with tape. Here, I used 3 ½ strips of carpet tape. Cut several pieces of patterned paper and begin sticking them to the tape, leaving space between each one. I found it's easier to start in the center of the piece and work out.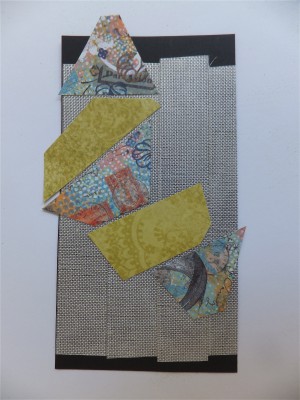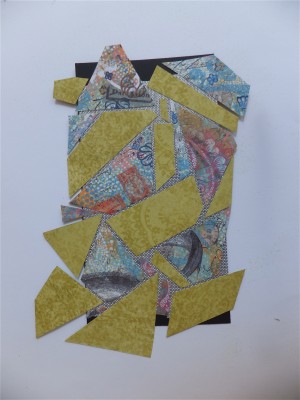 2) Trim around the edges with scissors.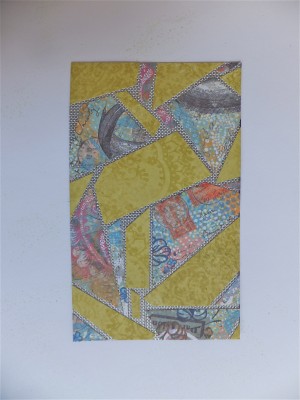 3) Fold a piece of computer paper in half. Place the sticky tape piece flat and sprinkle on black (or your color choice) embossing powder. Fold the paper over and press to make sure all the embossing granules are stuck to the tape. Unfold the paper and tap off the excess. (A dry paintbrush is great for brushing off the excess.)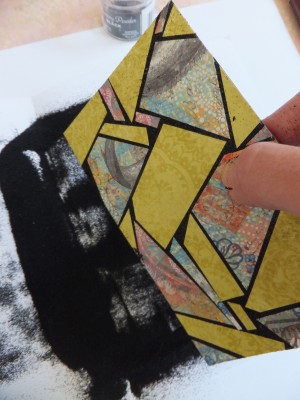 4) Heat emboss and mat on black cardstock.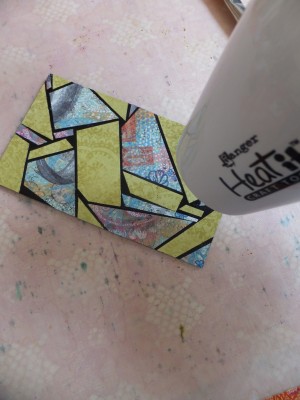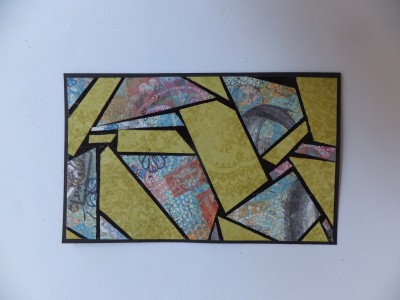 5) I covered the card front with patterned paper, wrapped a ribbon around the embossed piece (partially to cover a spot I didn't like) and added it to the card front.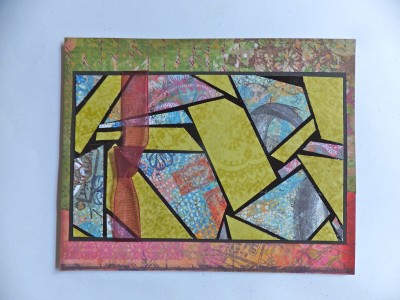 You can get a similar mosaic effect by simply putting the paper pieces on black cardstock, but I love the shine and dimension of this technique. You can also add Glossy Accents to the paper pieces for even more shine.
Enjoy—and happy Wednesday!