Creativity Monday: Spectrum Noir Pens + Self-Doubt
03 Monday Mar 2014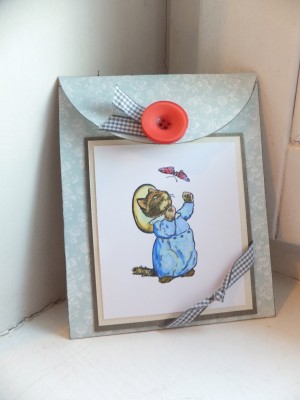 Spectrum Noir Pens + Self-Doubt: How's that for a title?
You've probably heard me say before that I love Crafter's Companion Spectrum Noir pens. I do love them. They're one of my always-out supplies—you know, the ones you never put away because you're always grabbing for them.
(As opposed to the stuff I don't put away because I just don't put it away. But that's another story.)
You've probably also heard me say that I'm not a colorist. I'm not. I find it fiddly and tedious to do, even though I adore the finished results. I also flash back to the class I took on coloring, where I had to fight the urge to scribble all over my paper and splash it with paint or water it down or brayer it or take the nibs out of the pens and make a big colorful mess. Instead, I sat and colored a flower and was too busy comparing my distracted attempts to the effortless coloring of the women on either side of me.
And yes, I am the one who always says "comparison is the enemy to creativity". I had to eat my words there, didn't I?
So the result is that I don't feel like I'm a colorist. I'm impatient and detail work makes me anxious and a secret part of me really just doubts I can do it. Or do it very well. Or do it (let's be honest) well enough to share.
But then I had to make Anna's birthday card. We're big Beatrix Potter fans here, and I had this cute Tom Kitten stamp from Crafter's Companion. Well, he really does need to be colored in so I sat down and tried coloring with my Spectrum Noir pens. It was late at night and I figured I could toss my attempts if they weren't quite right…so I colored. And colored. And added more colors. I wish I could tell you the magic combination of colors but to be honest, I was too busy picking up one pen after another and kind of got into The Zone, me and my little Tom Kitten.
And you know? I'm still not a colorist. But I do feel good enough about Tom to show him to you.
Okay, he's not perfect but I'm actually quite pleased with my attempts! And most important? Anna loved him. I guess that's the real thing I have to remember (another one of those truisms I always tell other people!): When you make someone a handmade card, they generally don't see the wobbly lines or the imperfect shading. To them, it's a gift of your time and attention, which is really a whole lot better than perfect coloring.
Lesson learned. *ahem* What do you know? I can color!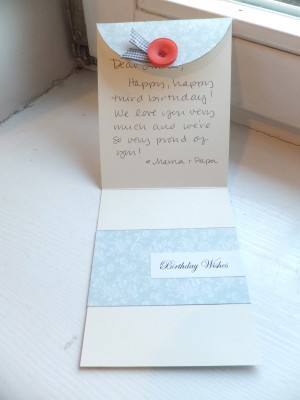 Happy Monday! May your day be filled with imperfectly imperfect color and no self-doubt!
Oh—one note: The paper you use is probably the most important thing about using alcohol pens. Here I used Crafter's Companion Neenah Classic Crest Cardstock. If you're in the UK or Europe, you can get it from Crafter's Companion. An alternate for US and Canadians is to use the Silky Papers from Hot Off The Press. The Spectrum Noir pens are from Crafter's Companion; again, if you're in the US, you can get them from Paper Wishes.
I stamped Tom Kitten with Archival Black ink from Ranger. The card blank is a fold-out piece that I bought a thousand years ago at a stationery store and saved it but then (obviously) forgot about it. It's simple enough that one could fold and score something similar from plain cardstock, though.
Enjoy!