Monday 5 Little Questions
02 Monday Jul 2012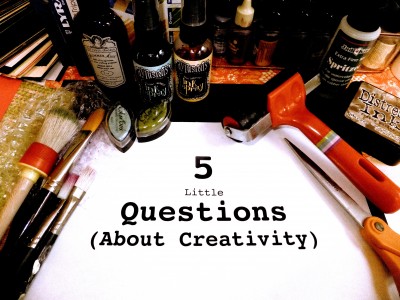 In this new series, Five Little Questions (About Creativity), I'm talking to creative people all over the world to find out about their creative process. First up is the lovely Ann Marie Merlino from Michigan.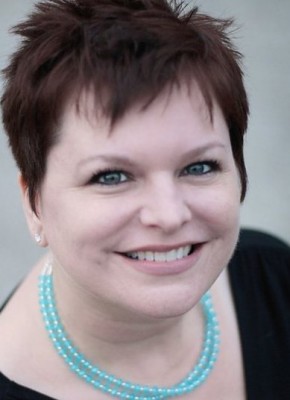 Q: What kind of arts and crafts do you do?
A: I started with scrapbooking, then went to cardmaking and now I do mixed media….with the occasional light sewing project thrown in.
Q: Is there an art or craft you've never done but want to try?
A: I honestly would NEVER have thought I would want to do this, but I am kind of wanting to try quilting. My girlfriend put up the cutest material on her blog and it made me want to make a quilt. I also would like to give needle felting a shot, but I'm still too nervous.
Q: Say you've just sat down to a project but the energy just isn't there. What do you do?
A: Um, this happens to me pretty much everyday. Most of the time what I will do is just start. If it's not turning out right, I walk away and I go upstairs and watch some of my online classes that I've watched (about a 1000 times) but somewhere in there I will get a little new idea or stroke of creativity. If that doesn't work, then I have a book of ideas that I will start thumbing through.
Q:  If someone was new to crafting, what piece of advice would you give?
A: My advice would be to PLEASE don't go out and buy everything. I did that and I have so much "stuff" that the projects get overwhelming to me. Sometimes I will gunk up a project just because I have all this "stuff" that I bought and I feel like I need to use it. I have found that one little package of brads will go a long way, I don't have to have 100 packages. Second, I would tell them to just be free. Your stuff doesn't have to look like anybody else's, whatever you create will be beautiful.
Q: Do you do better creative work when you're relaxed or on a deadline? With an assignment or not?
A: I am in a program called Chemo Angels. I write cards and letters to three people every week. So that is my deadline every week. I am NOT good at deadlines. It almost takes the fun out of creating if you have a deadline….I feel extremely pressured and sometimes it's not my best work. If I'm just puttering along creating, usually something really great will happen that I get really excited about. So I think I could probably not do well on a design team with deadlines.
(Yes, she said she's in a program where she writes cards and letters to three people every week. How sweet is that?)
Thank you, Ann Marie, for letting us have a nose in your creative world!
Happy Monday!