{Project} Wednesday: Eclectica Coin Envie
01 Wednesday May 2013
Today's project—the Eclectica Coin Envelope—was originally shown last week on the Paper Artsy blog…but I had so much fun doing it that I thought I'd share it here too.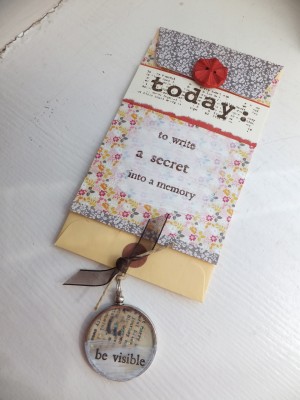 I like stashing my journaling in small pockets and envelopes—and this coin envie is the perfect place to store notes, ephemera and other treasures, ideal for "hidden" journaling. You can easily add it to an art journal, gluing it to your page so the charm dangles out from the bottom of the book.
(A coin envelope is also a fun way to give small presents, like gift cards or money—or to tuck in a favorite recipe or message for a friend.)
I love this stamp set for the collection of small words, which can be used as fragments and backgrounds, or stamped, cut apart and re-arranged to create found poetry.
Supplies:
Eclectica Stamps: ESN06
Patterned paper: My Mind's Eye Honey 6"x6" paper pack
Coin envelope (9cm x 16.5cm or 6 1/2″ x 3 1/2″)
Card: Red, cream
White acrylic paint
Ink: Adirondack Espresso, Black StazOn
Watch face pendant bezel
Brown ribbon, twine
Clear glitter
1 3/8" circle punch
Button
Sandpaper
Instructions:
1) Cover the coin envelope with flower paper. Add a narrow strip of grey/white flower paper at the bottom. Cover the envelope flap with grey/white flower paper and add a button.
2) Paint a white square on the patterned paper. When dry, stamp your words in brown.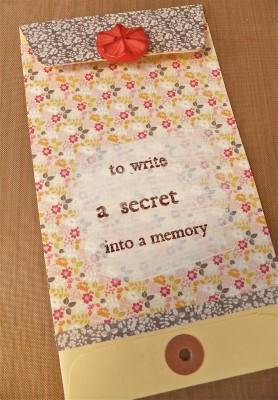 3) Stamp "today" with brown on cream card, tear the bottom edge and mount on red. Glue across the envelope.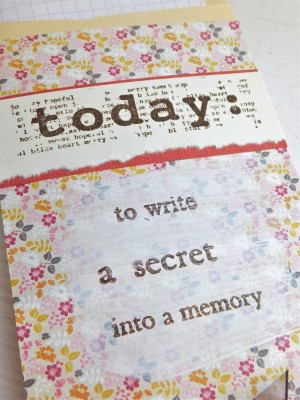 4) For the watch face pendant: Stamp "today" in brown on cream card. Punch into a circle and glue inside the pendant. Fill the pendant bezel halfway with Diamond Glaze, then sprinkle in glitter. Fill the pendant bezel the rest of the way with Diamond Glaze.
5) When dry, sand the Diamond Glaze lightly and apply white acrylic paint. Let dry, then stamp "be visible" with StazOn.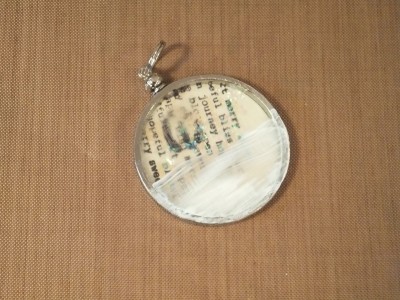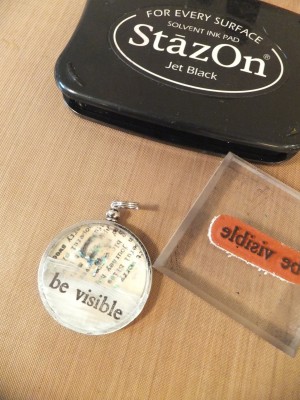 6) Tie the bezel through the hole in the coin envelope.
Happy Wednesday!