Monday Inspiration: Art Workshops by the Sea
26 Monday Mar 2012
Looking for a little creativity break this summer?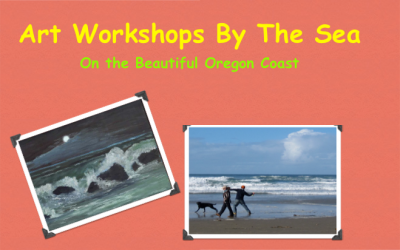 Art Workshops by the Sea offers classes on the lovely Oregon coast, and I'm so pleased to be invited there to teach this summer. There's something just magical about the Oregon coast, and I can imagine how perfect it will be for a weekend of art and craft inspiration.
Here are the details on my 3-day workshop, "Rejuvenate Your Creative Spirit"—(July 20-22, 2012)

Explore, create, discover—and rejuvenate! This mixed-media weekend is the perfect place to focus on revitalizing your creative spirit and exploring techniques in mixed-media and journaling.
Our weekend will feature three areas: Creating an altered book on Creativity; using Lazertran to integrate favorite photos into your artwork; and exploring painted texturizing techniques. Throughout the weekend, we'll incorporate journaling and found poetry into our projects.
We'll begin by constructing an altered book on Creativity—then personalize it with art journaling techniques based on tried-and-true exercises to inspire your creative spirit.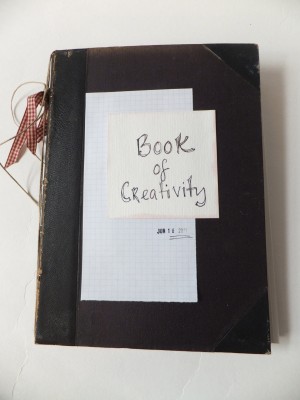 On Saturday, you'll learn to transfer photo images with the simple print-soak-layer technique of Lazertran transfer sheets. In this session, you'll learn the basics of using Lazertran, how to highlight areas of your transferred photo with pastels and distressing techniques for the transfer.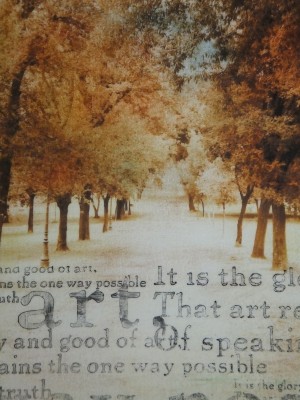 On Sunday, we'll explore faux-texture painting techniques while we create a simple book. Techniques will include stamping with found objects, using stencils, layering colors with papers and more.
The goal for the weekend is to give you time to pause for creative rejuvenation, to explore mixed-media and art journaling techniques, and to leave with tools and ideas to incorporate into your own artwork.
I hope you'll join me! For more info, please visit Art Workshops by the Sea—scroll down this page a little, the classes are listed by date. The class is July 20, 21 and 22 and it's a 3-day session.
What should you bring?
• Apron to protect clothing
• A hardback book to alter
• Walking shoes and a jacket (we'll go for a brief morning walk to collect items one morning)
• Plastic Ziploc sandwich-size bags
• 3-4 magazines (any kind, but ones with lots of photos/pictures are best) for collaging
• Scissors
• Fine-tip pen for writing
• Gel Medium/Mod Podge
• Acrylic paints (craft store variety are perfect!): White/cream and 4-5 of  your favorite colors
• 1" and ½"-wide brushes for paint and gel medium
• Two 5"x7" canvas panels (Fredrix is one brand)
• One quotation that inspires you—please bring this written or printed out so you can add it to your journal.
I will bring additional paints, papers and other materials for everyone to share.
Note: Students will email two different photos to me before class to be printed. You can alter your photo digitally if you wish by reducing the color saturation or turning it to sepia. You'll get printed photos to use in class, plus a few more copies to play with at home.
Again, hope you can join me for this three-day journey into creativity and mixed-media at Art Workshops by the Sea!