Studio SN has a new home!
13 Thursday Sep 2012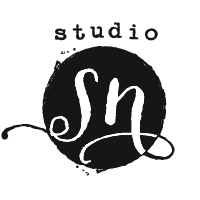 We're here.
Finally.
It's been a little over a week since we moved to Poland; we've had a lot of help getting all the details sorted…so at last we can say we're officially moved in! I love this big old house we're living in and the fact that I finally have a studio/office room I can call my own.
The weekend was spent unpacking and arranging, and I'm absolutely giddy to get my hands on my papers, brushes, paints, inks, stamps, tools and everything else—it's like seeing old friends after a long absence! And I just love the process of claiming a new space, especially for creative purposes: I now have a room with a door that closes, perfect for keeping a certain curious toddler out of messy and dangerous supplies—plus giant closets to keep my totes of workshop supplies, class samples, and class tools; a cabinet with files and records and (ugh) business expense reports, and lots of room for everything else.
Even better, I have space for two tables so I can dedicate one for papercrafting/stamping/art journaling, and another for jewelry making…it's such a luxury to have the space that I am absolutely swooning. I no longer have to share with the kitchen activities—yay!
Did I mention the door that closes? Double swoon.
So a few things still need to be done in here, of course: Some wall décor will be nice, and I should probably clean that floor. But right now I am absolutely aching to make something—anything. The only creative work I've done for the past three weeks has been journal writing, and I'm just desperate to put some color onto something. So bear with me on these photos…you'll see more changes to come.
Thanks for stopping by!